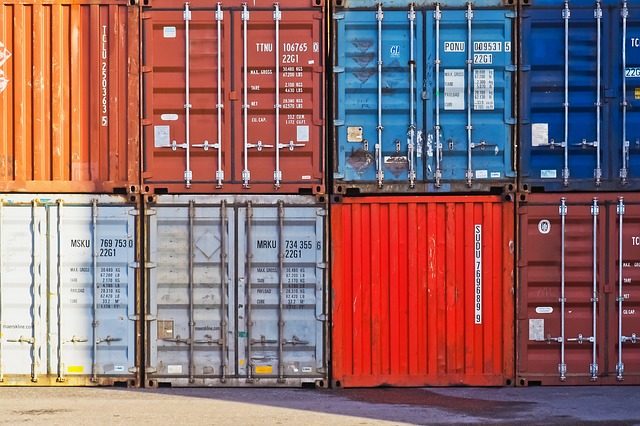 The Philippines' merchandise trade in goods in February 2019 amounted to US$13.14 billion, reflecting an increase of 1.2% from the $12.99 billion recorded during the same month last year. The growth in value was mainly driven by imports.
Imports in February 2019 went up 2.6% to $7.97 billion from $7.76 billion in February 2018 due to the positive growth in five of the top 10 major import commodities, data from the Philippine Statistics Authority (PSA) showed.
These five were transport equipment (30.0%); cereals and cereal preparations (28.4%); mineral fuels, lubricants and related materials (15.5%); other food and live animals (9.6%); and telecommunication equipment and electrical machinery. This is the second month in a row of increase for imports, which recorded a decline in December 2018 after posting continuous growth last year.
Drop in exports
Exports, on the other hand, dropped for the fourth month in a row in February 2019, posting a 0.9% decline to $5.18 billion from $5.23 billion in total export sales in February 2018. The slip was due to decreases in the export sales of five of the top 10 commodities. Declines were noted for metal components (-27.8%); gold (-18.4%); machinery and transport equipment (-16.7%); other manufactured goods (-12.6%); and ignition wiring set and other wiring sets used in vehicles, aircrafts and ships (-3.6%).
The country's balance of trade in goods increased to a $2.79 billion deficit in February 2019, from $2.54 billion deficit in February 2018.
The National Economic and Development Authority (NEDA) said the Philippine government remains determined to improve relations with trading partners to weather headwinds in the global export market.
"In its effort to strengthen bilateral economic relations, the Department of Trade and Industry recently concluded dialogues with the UK, Hungary, and Czech Republic," NEDA officer-in-charge and undersecretary Adoracion M. Navarro said.
The Philippines also signed a memorandum of understanding with Indonesia that could open up the Indonesian market to Philippine agricultural produce, particularly bananas and coconut-based products.
The NEDA official added that more exports of agricultural products to Eastern Europe are also underway following the export promotion mission conducted in Belarus by the Department of Agriculture and private sector representatives.
"For the recovery in exports performance, facilitating easier movement of goods is crucial," Navarro said.
Moreover, a joint administrative order is expected to be released this month that will institutionalize measures to address concerns over high shipping fees and congestion at Manila South Harbor and Manila International Container Port.
"While these are positive developments, further actions such as the optimization of the use of the country's other major ports in Batangas and Subic, and streamlining the BOC's processes are still necessary," she said.