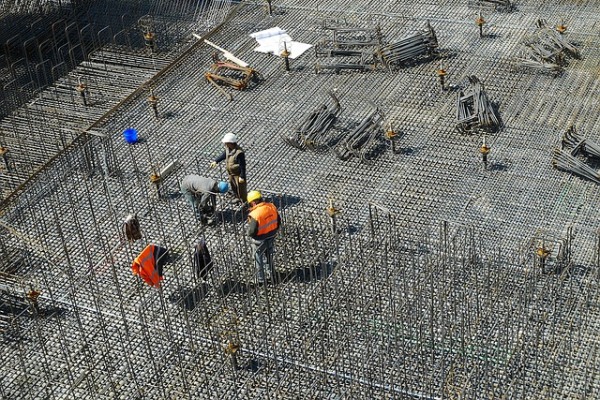 The International Monetary Fund (IMF) has lowered its global growth forecast for 2019 to 3.3% in the newly released World Economic Outlook (WEO) report, down 0.2 percentage point from its estimation in January and from 3.6% growth in 2018.
The IMF said the world economy faces downside risks brought by potential uncertainties in the ongoing global trade tensions, as well as other country- and sector-specific factors.
The 3.3% projection for 2019 is followed by an expected return to 3.6% in 2020.
Growth rate projections for advanced economies are 1.8% for 2019 and 1.7% for 2020, both below the 2 percent-plus rates recorded in the previous two years, according to the WEO report.
For emerging market and developing economies, the IMF predicted a growth rate down to 4.4% for 2019, which is down from 4.5% in 2018, and that expansion will rebound to a rate of 4.8% in 2020, leveling the 2017 outcome.
IMF chief economist Gita Gopinath wrote in a blog post that the projected slowdown in 2019 is "broad-based."
"It reflects negative revisions for several major economies including the euro area, Latin America, the United States, the United Kingdom, Canada, and Australia," Gopinath said.
The loss of growth momentum, said Gopinath, dates back to the second half of 2018, when the world economy was hit by "a significantly weakened global expansion." The WEO report said global growth remained strong at 3.8% in the first half of 2018, but dropped to 3.2% in the second half.
Gopinath blamed the situation largely on global trade tensions, macroeconomic stress in Argentina and Turkey, disruptions to the auto sector in Germany, and financial tightening alongside normalization of monetary policy in the larger advanced economies.
With respect to the perceived recovery in 2020, the economist said it is "precarious," adding that it is based on the assumption that "a rebound occurs in emerging market and developing economies."
Gopinath said the uptick "is supported by significant monetary policy accommodation by major economies, made possible by the absence of inflationary pressures despite growing at near potential."
She also cited a shift toward "a more accommodative stance" in central bank policies of the United States, the European Union (EU), Japan and Britain, plus China ramping up its fiscal and monetary stimulus, as well as a positive outlook for a U.S.-China agreement to resolve their trade disputes.
These policy responses, Gopinath said, have helped reverse the tightening financial conditions to varying degrees across countries, featuring ongoing trends in the emerging markets such as a resumption of portfolio flows, a decline in sovereign borrowing costs, and a strengthening of their currencies relative to the U.S. dollar.
Beyond 2020, the report predicted that global growth will "plateau at about 3.6 percent over the medium term."
The WEO report expected growth rates in the euro zone to be 1.3% in 2019 and 1.5% in 2020, both lower than the 2018 and 2017 results.
With regard to the United States, it projected that the economy will grow by 2.3% in 2019, and expand at a lower rate of 1.9% in 2020.
For China, the growth rate is forecast to be 6.3% in 2019, up 0.1 percentage point from its previous estimation in January. The Chinese economy is forecast to expand by 6.1% in 2020.
The post-2020 growth stabilization, Gopinath said, is "bolstered mainly by growth in China and India and their increasing weights in world income."
Growth in emerging market and developing economies will stabilize at 5%, with emerging economies in Asia continuing to grow faster than other regions, she added. Emerging and developing Asia is seen to grow by 6.3% in 2019 and 2020 from 6.4% in 2018. For the ASEAN-5 growth is projected at 5.1% in 2019 and 5.2% in 2020 after posting a 5.2% growth last year.
To prevent the downside risks from materializing, Gopinath urged the building of more inclusive economies, adding that "costly policy mistakes" should be avoided.
"Policymakers need to work cooperatively to help ensure that policy uncertainty doesn't weaken investment," she said. "Across all economies, the imperative is to take actions that boost potential output, improve inclusiveness, and strengthen resilience."
Photo: joffi