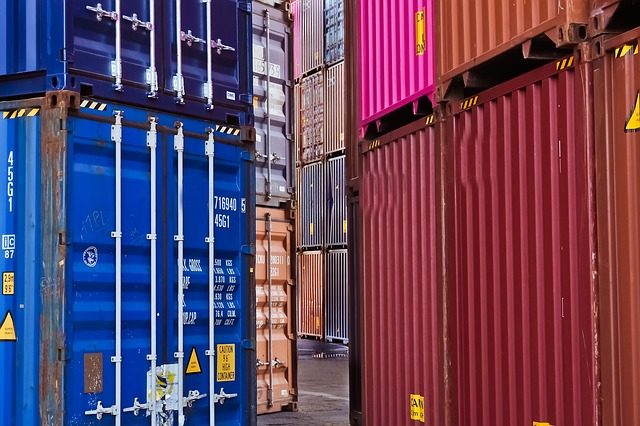 The Philippines' merchandise trade in goods in April 2019 amounted to US$14.51 billion, a 1% decrease from the $14.66 billion external trade in the same month of the previous year, as exports recovered while imports declined.
Data from the Philippine Statistics Authority (PSA) showed imports dropped 1.9% to $9.01 billion in April 2019 from $9.18 billion in April 2018 due to the declines in five of the top 10 major import commodities. These were transport equipment (-27.7%); plastic in primary and non-primary form (-14.2%); iron and steel (-14.2%); industrial machinery and equipment (-10.6%); and telecommunication equipment and electrical machinery (-1%). This is the first decline in imports for this year.
Exports, on the other hand, recovered for the first time in April 2019 after five months of decreases, posting a slight increase of 0.4% to $5.51 billion, up from $5.48 billion in total export sales in April 2018. This was due to the increases in export sales of seven of the top 10 major export commodities, namely, fresh bananas (76.7%); gold (36.1%); machinery and transport equipment (28.5%); coconut oil (18.1%); ignition wiring set and other wiring sets used in vehicles, aircrafts and ships (14.5%); other manufactured goods (4%); and electronic products (3%).
The country's balance of trade in goods, meanwhile, went down to a $3.50-billion deficit in April 2019 from $3.70 billion deficit in April last year.
By major trading partners, exports to the United States posted the highest export value of $906.98 million or a share of 16.5%. Other major export trading partners were China, $804.39 million; Japan, $780.99 million; Hong Kong, $704.82 million; and Singapore, $275.33 million.
China was again the country's biggest supplier of imported goods with a 23.9% share or $2.15 billion, followed by Japan, $827.73 million; South Korea, $710.41 million; U.S., $663.95 million; and Singapore, $555.89 million.
Exports to the United States, China, and South Korea grew by 10.6%, 20.4%, and 46.5%, respectively.
The National Economic and Development Authority (NEDA) said it continues to push for critical legislative agenda to make the Philippine export industry more attractive and competitive.
"To further drive exports up, we are looking at continuously increasing market access for Philippine products and reforms to improve productivity and lower production costs," Socioeconomic Planning Secretary Ernesto M. Pernia said in a statement.
Moreover, the NEDA chief said, it is crucial to pass the amendments to the Public Service Act, the Foreign Investment Act, and the Retail Trade Act.
The successful passage of the Tax Reform for Attracting Better and High-Quality Opportunities or TRABAHO Bill, the second package of the government's tax reform, will also modernize the country's tax regime while streamlining the grant of fiscal incentives, Pernia said.
"With the passage of these reforms, we can leverage the Philippines' attractiveness to both foreign and local investors. These investments can help our industry to improve production efficiency and product diversification," Pernia added.
He said there is also a need for game-changing actions in selected domestic regulations, such as streamlining the issuance of the Food and Drug Administration's license to operate and certificate of product registration.
Other focus areas include the full implementation of the long-overdue National Single Window/TradeNet System and the issuance of the long-awaited joint administrative order to improve efficiency in the movement of cargoes and regulate international shipping costs.