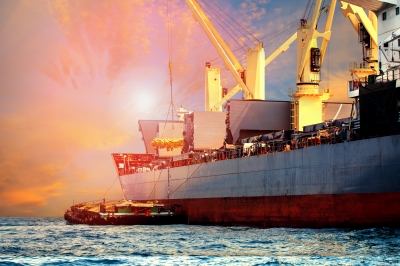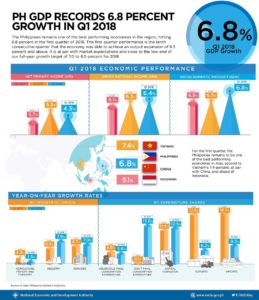 Philippine merchandise trade declined 3.4% in March 2018 as exports contracted and imports barely grew from the same period last year, prompting the National Economic and Development Authority (NEDA) to ask the government to increase support of export promotion.
The Philippine Statistics Authority (PSA), in its latest report, said exports went down 8.21% to US$5.5 billion in March 2018 from $6 billion in March 2017 on account of lower revenues from sales of manufactured goods, agro-based products, and minerals and petroleum products.
Imports, on the other hand, increased 0.1% to $8.12 billion from $8.11 billion as payments for mineral fuels and lubricants kept total imports afloat against declines in all other commodity groups.
Furthermore, the country's trade deficit expanded to $2.61 billion in March 2018, higher than the $2.10 billion deficit in March 2017.
Electronic products continued to be the country's top export earner with sales receipts amounting to $3.22 billion, a 6.8% growth from $3.02 billion during the same month of the previous year.
Electronic products were also the top imported commodity in March 2018 with $2.22 billion, up 6.7% from $2.08 billion year-on-year.
NEDA said in a statement that the government should actively intervene in making Philippine exports more attractive to the global market to boost the country's trade.
"As evident from the slowdown in trade figures of Asia, and even negative performance of the Philippines, China, and India in the latest exports figures, the Philippine government should double its efforts in marketing the country's export products to international consumers," Socioeconomic Planning Secretary Ernesto M. Pernia said in a statement.
Pernia said that short-term measures to boost trade may include providing government support to promising export products whose demand is growing apace.
"This may include easing of government regulation, strengthened market intelligence gathering in partnership with the private sector, and maximizing the opportunities of trade agreements and economic groupings particularly within the Asian region," he added.
He urged the Department of Trade and Industry to continuously encourage exporters to innovate and improve export quality by providing more access to testing, certification and accreditation facilities to facilitate domestic compliance with international quality standards.
Pernia noted that the government is working on increasing the share of Halal goods to 11% of total exports through the recent establishment of the National Halal Certification Scheme.
He also highlighted the need to intensify the efforts of the country's trade missions abroad, including business-matching initiatives, in order to create new markets for Philippine-made goods.
"Exporters need to be provided with updated information that would enable them to tap countries with a huge market base to diversify their markets and decrease their vulnerabilities," the Cabinet official said.
Image courtesy of khunaspix at FreeDigitalPhotos.net