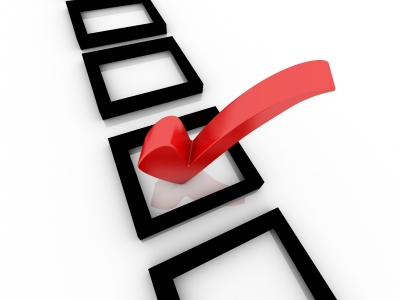 The Philippine Bureau of Customs (BOC) has finalized requirements for the accreditation of customs brokers. The list joins an earlier one for importers. The release of requirements follows the Department of Finance's (DOF) directive returning the sole authority to accredit customs brokers and importers to the BOC.
The following are the requirements for accreditation of customs brokers:
Processing fee (green copy)
Professional Regulatory Commission card (clear copy)
Application form (filled out completely)
Specimen signatures of customs broker
List of clients with complete address and contact details
List of representatives with personal details, photos, and specimen signatures
Printed Client Profile Registration System (CPRS) profile with "stored" notification
Certificate of Accreditation (if previously accredited)
The requirements for importers are:
Application form (notarized and completely filled out) signed on all pages by the applicant and either printed or typewritten;
Bureau of Customs Officer Receipt (BCOR) evidencing payment of application fee (green copy);
Corporate secretary certificate (for corporation)/ affidavit (for sole proprietorship)/ partnership resolution for designated signatories in the import entries (with sample original signatures);
Original copy of National Bureau of Investigation Clearance of Applicant (issued within three months of the date of application);
For sole proprietorship, income tax return (ITR) of the owner if new, and ITR of the business if renewal;
Two valid government IDs (with picture) of applicant, president, principal, responsible officers and authorized signatories (clear copy);
Latest General Information Sheet/Department of Trade and Industry registration (for sole proprietorship)/ Articles of Partnership (for partnership)/ Cooperative Development Authority (for cooperatives);
Personal profile of applicant, president, principal, responsible officers and authorized signatories (with 2×2 pictures-use photo paper)
Company profile with pictures of office and warehouse premises with proper signage;
Printed CPRS profile of application and updated email notification of "stored" CPRS profile;
Previous Certificate of Accreditation (for renewal);
License/permit/accreditation from concerned agency, when applicable, i.e., food (Food and Drug Administration), drugs (Bureau of Food and Drugs), meat (National Meat Inspection Service), rice (National Food Authority), and sugar (Sugar Regulatory Authority);
Endorsement from the Collector, if applicable;
Special Power of Attorney (SPA) or Authorization Letter—signed by the president (if corporation), or the proprietor (for sole proprietorship)
The importer must also provide a list of importable items with clear description in technical and tariff terms, and estimated volumes and values for the next 12 months.
Last month, DOF issued Department Order (DO) No. 11-2018 dated February 9 but signed February 7, which states that the "authority to accredit and register customs brokers and importers is reverted solely to the Bureau of Customs for purposes of simplification of process" pursuant to Section 1200 of Republic Act No. No. 10863, or the Customs Modernization and Tariff Act.
READ: PH importer, broker accreditation back exclusively with Customs
Prior to this, importers and customs brokers first had to secure clearance certificates from BOC's sister agency, the Bureau of Internal Revenue, before they could register with BOC. DOF is the mother agency of BIR and BOC.
Since March 1 BIR has stopped accepting applications for importer's and customs broker's clearance certificates.
DO 11-2018 also mandates that BOC transmit to BIR every quarter the list of approved/accredited customs brokers and importers for post-accreditation validation of tax compliance.
"In case of any findings of tax deficiency or non-compliance, the BIR must notify the BOC of such findings," DO 11-2018 notes.
The new order repeals DOs 12-2014 and 18-2014, both issued in 2014, which mandated the two-step accreditation.
The accreditation process was changed four years ago to weed out non-complying importers and customs brokers and minimize smuggling. However, it met much opposition from stakeholders, especially during the first months of implementation amid delays and confusion about the new process, as well as concern with the many requirements needed to secure a clearance certificate from BIR. – Roumina Pablo
 Image courtesy of David Castillo Dominici at FreeDigitalPhotos.net