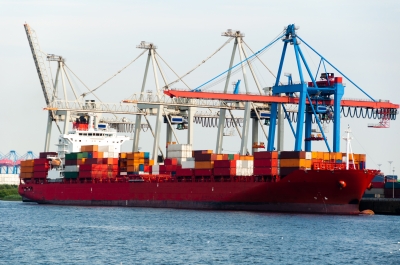 The Philippine Bureau of Customs (BOC) intends to sign a bilateral agreement with its counterpart in China on implementing data exchange, including pre-shipment inspection (PSI), between the two countries to ensure that correct values of goods are declared in the Philippines.
Customs commissioner Isidro Lapeña, in a press briefing on April 5, said BOC is "trying to schedule the signing of the memorandum of agreement (MOA) with my counterpart in China" to implement agreements made during a bilateral talk with China's General Administration of Customs last February.
Lapeña and his Chinese counterpart agreed during the visit to set up a data exchange system to facilitate the timely sharing of trade information to push their campaigns against smuggling and tax evasion.
BOC also requested China customs for data on Chinese commodity imports from and exports to the Philippines between 2015 and 2017; monthly or quarterly export and import data of China to the Philippines by commodity for 2018; and export data on all shipments going to the Philippines and manifest of vessels carrying cargoes bound for the Philippines.
Lapeña's visit came after Finance Secretary Carlos Dominguez III directed BOC to check the narrowing but still significant gap between China's registered export volumes to the Philippines and data on Philippine imports from China as officially reported here.
READ: BOC probing big disparity between China and PH trade figures
The Customs chief said BOC is "ready to sign a memorandum of agreement."
"What we want is a pre-shipment inspection. In fact we are even moving towards the detail of a finance attaché from the customs doon (there) to see to it yung mga (the) value of goods coming out of China be given to us in advance," Lapeña stated.
PSI, the practice of employing private companies to check shipment details such as price, quantity, and quality of goods ordered overseas, is already being implemented for bulk and breakbulk shipments. There are now plans to expand this program to containerized cargoes.
Lapeña explained that through this plan BOC intends to arrive at the correct value of goods coming into the country so it can collect the correct duties and taxes and stop being "shortchanged by smugglers."
Asked who will pay for the PSI, Lapeña said that will still be determined. Cost is one of the concerns of stakeholders who are opposed to the plan for PSI of containerized cargoes, and who are instead asking for other measures to combat smuggling while facilitating trade.
Some members of the World Trade Organization, during the recent Fifth Trade Policy Review of the Philippines, also expressed reservations regarding the PSI requirements.
Aside from China, Lapeña said BOC also plans to sign bilateral agreements with other Association of Southeast Asian Nations (ASEAN) member countries to implement an information exchange and a PSI program.
Lapeña in November last year said they are proposing bilateral agreements on goods in transit, including PSI, with Malaysia and Indonesia. He noted that since not all countries favor PSI, BOC will instead seek bilateral agreements.
Dominguez, meanwhile, recently ordered Lapeña to set up data exchange arrangements with South Korea, Japan, and the United States, similar to that with China's, to ensure the seamless exchange of trade-related information between the Philippines and these major trading partners. – Roumina Pablo
 Image courtesy of franky242 at FreeDigitalPhotos.net