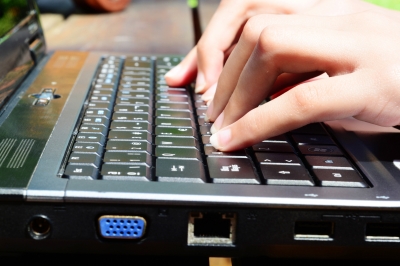 The Chamber of Customs Brokers, Inc is requesting the Philippine Bureau of Customs (BOC) to defer the strict implementation of the "switch-on" mode for the electronic submission of airfreight manifests, noting it has led to delays in customs clearance and high storage charges.
BOC on June 17 implemented the order on the basis of Customs Memorandum Order (CMO) No. 10-2015, which requires airlines and freight forwarders to electronically submit their airfreight manifests through value-added service providers (VASP). The order also means penalties are now being imposed on late submission of e-air manifests.
READ: BOC starts imposing penalties on late submission of e-airfreight manifest
CCBI president Atty Ferdinand Nague, in a June 21 letter to BOC Ninoy Aquino International Airport (NAIA) District Collector Edgar Macabeo, said since the order's adoption, stakeholders have complained of its "unwarranted effect(s) to the prejudice of our innocent clients-importers who are already suffering from delays in customs clearance and higher cost of storage charges aside from undelivered commitments to their respective customers and the just-in-time manufacturing requirements of various semiconductors and electronics companies under PEZA (Philippine Economic Zone Authority) and other ecozones and freeports."
Nague said the order implementation should be deferred "until such time all transmission glitches and other internal issues and concerns of airlines and forwarders" are resolved. The deferment would also "temporarily ease the traffic and delays" currently being experienced in customs clearance at NAIA, he said.
There have been numerous reports of queuing in the lodgement of the e-air manifest particularly at NAIA since the start of the order's implementation.
According to Leo Morada, chief executive officer of BOC-accredited VASP Cargo Data Exchange Center, the "reported queuing pertains to stakeholders lining up at the VASP help desk facility at the BOC NAIA Building for various forms of client inquiries and requests for assistance."
He said "there is no queuing insofar as the system capability of BOC's electronic-to-mobile (e2m) system and VASP systems to handle the volume of electronic transactions.  As early as February this year, numerous stakeholder consultation meetings were initiated by BOC and continuous information dissemination efforts by all VASP were conducted in order to fully inform all stakeholders."
Morada said he expects the situation to normalize within the week.
Under CMO 10-2015, the airline must first submit its electronic inward foreign manifest (e-IFM) before freight forwarders and consolidators can submit their electronic consolidated cargo manifest (e-CCM).
BOC is currently allowing manual direct validation only for PEZA air shipments. The manifest for air cargoes for consumption must still be lodged electronically and validated.
BOC began implementing CMO 10-2015 in May 2015 but this was done on "switch-off" mode as part of the program's pilot testing. The switch-on mode—previously scheduled for rollout in December 2015—was supposed to start on March 15, 2016 but did not proceed. The switch-on mode was finally implemented on June 17, after three months of stakeholder consultations and information dissemination by VASPs to their clients. – Roumina Pablo
Article underwent revision at 4:30pm on June 22, 2017.
Image courtesy of Gualberto107 at FreeDigitalPhotos.net