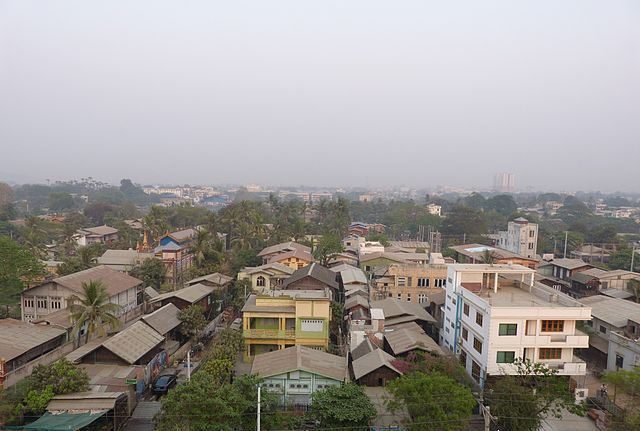 Myanmar's Directorate of Investment and Company Registration (DICA) has moved to reduce small and medium-scale enterprises' (SME) registration fee, and plans to officially announce the updated registration fee and other details on April 1.
This is part of the government's effort to help SMEs get access to financial services easily, and open up more opportunities for them to export their products, with the hope that the reduced registration fee will encourage SMEs to register, U Than Aung Kyaw, deputy director of DICA, said.
''We will reduce the fee and relax other rules, we will announce details. According to new rules, a firm can be founded with single director,'' he added.
DICA reduced the registration fee to MMK500,000 (US$373) in July 2016, and plans to reduce it further.
''The new fee will be less than K500,000. We decided to do it in order to cut the cost of starting a business,'' he said.
Reports said that by April 1, the fee for the registration of SMEs in Myanmar will be cut from MMK500,000 to MMK250,000.
In an additional move, new companies can be registered online from August 1 this year onward.
The measures are in line with the new Myanmar Companies Act, which is also expected to be implemented on August 1, 2018 and which is seen to further relax the rules for SMEs.
In January 2018, Myanmar amended its Companies Act to attract foreign investment. This after President Htin Kyaw signed an approval December 6, 2017 to amend the law for the first time since 1940.
The amendments mean a foreigner can now own a 35% stake in a Myanmar company. In the past, a company would be treated as foreign if even one of its shareholders was a foreigner. The changes in the Companies Act also allow foreigners to invest in Myanmar's listed companies.
Under the terms of the new legislation, foreign investors will be allowed to buy shares on the Yangon Stock Exchange without obtaining the DICA's approval.
The government body, however, will have to be informed in any instance when a foreign investor's stake in a local business exceeds 35%.
The new legislation is expected to help facilitate the implementation of the Myanmar Investment Law as the latter is rolled out across the country.
Photo: Go-Myanmar