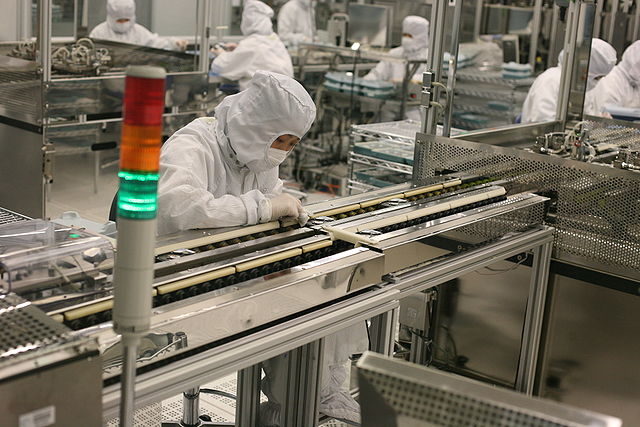 Malaysia's exports rose 1.7% in October, the highest recorded thus far in 2016, but went down 0.6% in the first 10 months of the year, the Ministry of International Trade and Industry (MITI) said.
Total exports in January-October 2016 period fell 0.6% to MYR637.55 billion (US$144.48 billion) from MYR641.52 billion in the same period last year.
But for October, exports rose 1.7% to MYR69.2 billion year-on-year. Total trade for the month inched up by 0.1% to MYR128.63 billion, with Malaysia's trade surplus widening to MYR9.76 billion from MYR7.56 billion in September 2016.
MITI said that from January to October 2016, exports of manufactured goods increased by 2% to MYR526.22 billion from the same month last year.
Manufacturing exports contributed 82.5% to total exports as compared with 80.4% during the same period last year, Bernama reported.
Exports of agricultural goods rose by 1.6% to MYR56.93 billion, mainly on higher exports of palm oil and palm-based agriculture products.
Palm oil exports increased by 0.1% to MYR33.7 billion, attributed to a higher average unit value (AUV).
However, the export of mining goods declined by 24% to MYR50.08 billion due to lower exports of liquefied natural gas and crude petroleum as well as lower AUV.
For the January-October 2016 period, Malaysia's trade with ASEAN declined by 0.6% to MYR328.58 billion compared to a year ago , while trade with the U.S. rose 5.4% to MYR112.08 billion and trade with China is up 1.2% to MYR191.65 billion.
Malaysia's total trade from January to October 2016 was slightly lower at MYR1.206 trillion compared to the MYR1.210 trillion posted in the same period of last year.
The Southeast Asian nation recorded a trade surplus of MYR69.25 billion compared with MYR73.04 billion from the year-ago level.
IPI swells 4.2%
Meanwhile, Malaysia's Industrial Production Index (IPI) grew by 4.2% in October 2016 year-over-year.
In a statement, the Statistics Department said the expansion was supported by higher growth in all the three indices of manufacturing (4.2%), mining (3.5%), and electricity (6.9%).
Manufacturing output continued to improve, expanding 4.2% in October after registering an increase of 4.0% in September 2016.
The major sub-sectors to record growth in October were electrical and electronics products (8.0%); petroleum, chemical, rubber and plastic products (3.7%); and non-metallic mineral products, basic metal and fabricated metal products (4.0%).
The department said mining output rebounded 3.5% in October after a decrease of 0.3% in September.
The electricity sector's output expanded steadily by 6.9% in October following an increase of 7.1% in the preceding month.
In a separate statement, the department said the sale of manufacturing sector in October recorded MYR59.7 billion, an increase of 1.9% or MYR1.1 billion year-on-year from MYR58.6 billion.
Photo: Robert Scoble