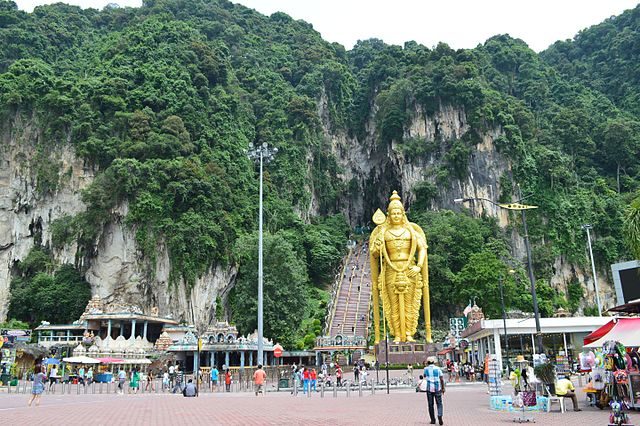 The economy of Malaysia is expected to grow at a strong rate of 5.4% in 2018, underpinned by sound macroeconomic fundamentals, including increases in employment and wages as well as an expansion in exports, according to the latest World Bank Malaysia Economic Monitor.
In the first quarter of 2018, the Malaysian economy expanded at a measured pace of 5.4%, from 5.9% in the fourth quarter of 2017. Growth was primarily driven by the continued strength of household spending, as employment conditions and consumer sentiment remained stable during significant political changes.
"Household spending remained the primary driver of Malaysia's economic growth. It is projected to strengthen over the year due to new policy measures, including temporary suspension of the consumption tax," said the report.
Exports, meanwhile, expanded at a relatively modest pace, driven largely by sustained global demand for Malaysia's electrical and electronics exports. This demand is expected to continue in the near future.
"We will deepen economic reforms on our journey towards a developed nation status and will ensure that all Malaysians benefit from growth," said Dato' Seri Mohamed Azmin Ali, Malaysia's minister of economic affairs. "This timely report affirms a strong economic outlook for the country and confirms that the economy is progressing on strong fundamentals."
The country's change in government offers opportunities to increase accountability and to broaden the impact of economic growth across all sectors of Malaysia's society, said the World Bank.
Bold reforms to boost productivity, enhance social assistance programs, and improve access to public services would be consistent with Malaysia's aspirations to become a high-income and developed nation, it added.
"Increasing the quality of economic growth will be crucial to ensure that all Malaysians benefit from economic progress," said Mara Warwick, country director for Brunei, Malaysia, Philippines, and Thailand. "For example, the education system needs to better prepare young Malaysians for the future workforce so that they can compete for higher paying jobs," she added.
According to the report, long-term fiscal sustainability would benefit from reforms to diversify sources of fiscal revenue and improve spending efficiency. To promote upward economic mobility, the report points to efforts to strengthen resilience against future shocks, to improve the quality of jobs available, and to adapt to the realities of an aging population, among others.
This edition of the Malaysia Economic Monitor also includes a special focus on the digital economy as a future driver of growth. The level of digital adoption by people and government is high, but the country could benefit from improvements in terms of digital adoption by businesses. This can be done by improving the quality of connection and encouraging competition in the market.
The Malaysia Economic Monitor series provides an analytical perspective on the policy challenges facing Malaysia as it grows into a high-income and developed economy.
Photo: NithyaS89 https://commons.wikimedia.org