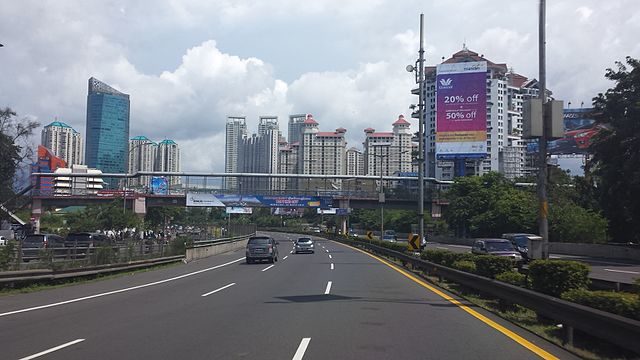 The economy of Indonesia grew 5.17% in 2018, a five-year high that was achieved despite slower exports as well as global economic uncertainties, according to the Central Statistics Agency (BPS).
"This demonstrates a good trend. As compared to the past few years, the growth in 2018 is fairly high," considering the pressures in the global economy, including the Fed rate hike and the trade wars, BPS Chief Suhariyanto said.
The 5.17% growth, up from 5.07% in 2017, was mostly fueled by household consumption, investment, and government spending, reported state-run Antara News.
On a yearly basis, the Indonesian economy grew 5.01% in 2014, slowed down to 4.88% in 2015, and recovered to 5.03% in 2016 before further increasing to 5.07% in 2017.
In the fourth quarter of 2018 alone, the national economy expanded 5.18%.
Suhariyanto admitted that 2018's growth fell short of the government target of 5.4%, as export growth decelerated.
Despite growing 6.48% from 2017, exports' contribution to the 2018 economic growth contracted 0.99%. The export performance was also lower than the import growth that surged to 12.04%.
"The negative export performance reduces the economic growth," Suhariyanto said.
Contributors to 2018 economic growth were household consumption, which had a 2.74% contribution and grew 5.05%; investment, 2.17% contribution and 6.67% growth; and government spending, 0.38% contribution and 4.3% growth.
Manufacturing slowdown
Meanwhile, large and medium manufacturing industries in the country recorded a 4.07% growth in 2018, which Suhariyanto said was slower than in 2017.
"The growth of the manufacturing industry is rather slow due to several factors, one of them being the trade war between the United States and China," Suhariyanto said.
The highest growth in 2018 was achieved by the leather and leather goods and footwear industries, which grew by 18.78%, becoming the main drivers of growth for manufacturing.
Other industries that also experienced solid growth last year included the food and beverage industry, which grew by 16.04%; apparel industry, 13.17%; rubber and plastic goods industry, 11.29%; and machinery and equipment industry, 10.85%.
Major declines in production were led by the computer as well as electronics and optical goods industries, reported Antara News.
Photo: Ruth San