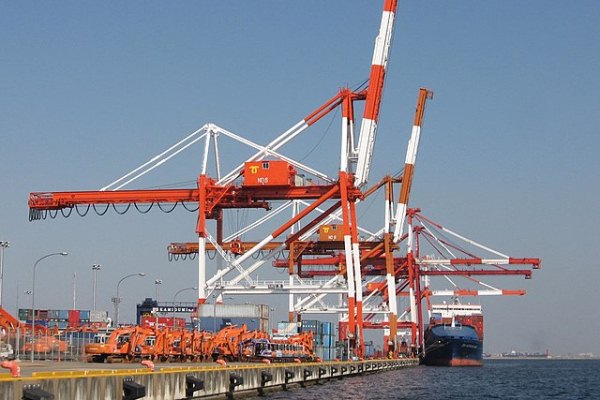 The International Chamber of Commerce (ICC) has called for reforms in the global trading system and released a "groundbreaking set of recommendations to guide the future of international trade."
The ICC in a statement on October 9 said the recommendations were in recognition of the "challenges, criticism and unprecedented pressure faced by the World Trade Organization (WTO) system."
ICC Secretary General John W.H. Denton AO said: "International trade has fueled decades of economic growth and development. But the rulebook we have is ill-designed to cope with the disruptions of our digitalised and complex world, or to share the benefits of globalisation in an more equitable way.
"Our recommendations, on behalf of 45 million companies worldwide, aim to modernise the global trading system while safeguarding a rules-based approach that works to protect our planet and empower everyone, every day, everywhere."
The ICC recommendations, 'Reforming the Multilateral Rules-Based Trading System: The outcomes we want for people and planet,' provide an outcomes-based approach to reforming international trade with the overriding objective of making trade work for people and planet.
The chamber said that despite current global trade tensions, its recommendations affirm the importance of multilateral trade and the WTO system.
"While the pillars of today's multilateral trade system have reached their limits, ICC believes that a comprehensive reform process will enhance the functioning of the WTO and trade for all."
ICC identified five priority areas for reform: strengthen WTO governance and accountability; review and update the existing WTO rulebook; accelerate new rule making; establish robust and trusted dispute settlement mechanisms; and promote regime coherence.
Strengthening WTO governance and accountability involves enhancing stakeholder engagement, in particular establishing a regular consultative mechanism with business and exploring the possibility of granting "observer" rights to international business organizations. The ICC also recommends enhancing the transparency of processes and negotiations to build trust in, and understanding of, how multilateral trade policy frameworks are developed and maintained.
Meanwhile ICC said a thorough and comprehensive review of the existing WTO rulebook would align it with the realities of 21st century trade. Areas where existing WTO rules could be clarified or upgraded include the need to clarify the treatment of cross-border data flows under WTO rules, establish evidence-based processes for "special but differential treatment," and safeguard a level-playing field.
And to accelerate new rule making, the organization believes it is necessary to accelerate the development of new multilateral rules in areas currently absent from the WTO rulebook. To do this, it suggests putting pragmatism over idealism and demonstrating that the WTO can act.
"In this regard, we recommend the expeditious completion of ongoing 'Joint Statement Initiatives' on e-commerce, investment facilitation, gender and small business—ideally at the WTO's 12th Ministerial Conference in June 2020," said ICC.
It added that WTO members must complete their ongoing negotiations on harmful fisheries subsidies by end-2019 as failure to do so "would represent a further blow to the credibility of multilateral trade policy making."
On its fourth recommendation, ICC suggests establishing robust and trusted dispute settlement mechanisms including reforming the WTO Appellate Body in order to build a full reform package that restores confidence in the WTO's dispute settlement processes and aligns with the requirements of an upgraded WTO rulebook.
Finally, the ICC finds an urgent need to promote greater coherence between the multilateral trading system and other relevant international systems, noting that one of the underlying tension points in the current debate on globalization is the perceived dissonance between trade, labor and environmental standards.
Photo By Gazouya-japan