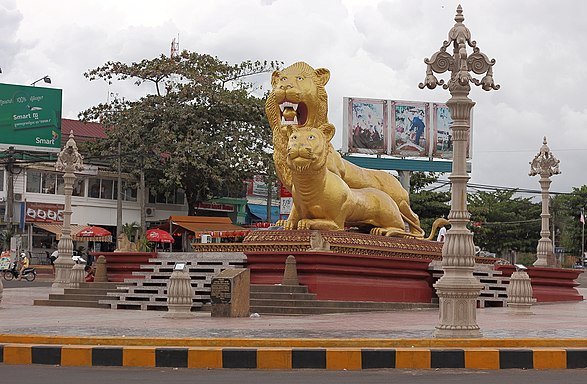 Growth in developing East Asia and Pacific economies is projected to decelerate this year through 2021 as downside risks including protracted trade tensions, weaker global demand, and manufacturing slowdown have materialized, according to a new report by the World Bank (WB).
Regional growth is projected to decline from 6.3% in 2018 to 5.8% in 2019, and to 5.7% and 5.6% in 2020 and 2021, respectively, reflecting a broad-based decline in export growth and manufacturing activity in the region, says the WB's Weathering Growing Risks, released October 10.
Weakening global demand, including from China, and heightened uncertainty around ongoing US-China trade tensions have led to a decline in exports and investment growth, testing the resilience of the region, noted the report.
The report makes clear that increasing trade tensions pose a long-term threat to regional growth. While some countries have hoped to benefit from a reconfiguration of the global trade landscape, the inflexibility of global value chains limits the upside for countries in the region in the near term.
"While companies are searching for ways to avoid tariffs, it will be difficult for countries in developing East Asia and the Pacific to replace China's role in global value chains in the short-term due to inadequate infrastructure and small scales of production," said the World Bank.
The report warns that downside risks to the region's growth prospects have intensified. Prolonged trade tensions between China and the United States would continue to hurt investment growth, given high levels of uncertainty. A faster-than-expected slowdown in China, the Euro Area and the United States, as well as a disorderly Brexit, could further weaken the external demand for the region's exports.
Among countries in East Asia, growth for Cambodia is projected to ease to 7.0% in 2019, compared to 7.5% in 2018, as Cambodia's exports moderate with the easing of global demand, while investment decelerates with sluggish capital inflows due to slower projected growth in China.
Indonesia, meanwhile, is forecast to see its economic growth ease to 5.0% in 2019 and then recover gradually to 5.2% in 2021. Private consumption is expected to continue to be robust while the fiscal position is expected to improve, allowing government investment to strengthen as infrastructure projects come back online.
Economic growth in Lao PDR is projected to rebound to 6.5% in 2019, and to maintain an average of 6.7% in 2020-21 period, driven by investments in large infrastructure projects, and a resilient services sector.
GDP growth forecast for Malaysia is maintained at 4.6% in 2019, underpinned by the continued robust growth in private consumption even as softer-than-expected investment growth and weakening export demand weigh down on overall economic activity.
In Myanmar, GDP growth slowed to 6.5% in 2018-19 from 6.8% in 2017-18, reflecting weaker growth in services. Growth is estimated to gradually increase to 6.8% in 2021-22, driven by broad-based pick-up in activity, particularly in the agriculture sector.
The World Bank projects the Philippines' real GDP growth to decelerate to 5.8% in 2019 before accelerating to 6.1% in 2020 and 6.2% in 2021. Economic growth is expected to gradually rise in 2020-2021 as global growth is expected to improve and as the domestic policy environment remains supportive of the economy.
The Thai economy is projected to expand by only 2.7% in 2019 and by 2.9% in 2020. The lower growth forecast for 2019 has been attributed to the following: larger-than-expected decline in exports in the first half of the year; Thailand is currently experiencing the worst drought in a decade; and low disbursement rate of the capital budget continues to be a drag on public investment.
Vietnam's medium-term outlook remains positive. Real GDP growth is projected to decelerate from 7.1% in 2018 to 6.6% in 2019, reflecting slower export growth and weaker agricultural production growth. Growth is expected to further moderate in 2020 and 2021 to a more sustainable pace of 6.5%, in line with potential output.
Photo By Dmitry Makeev