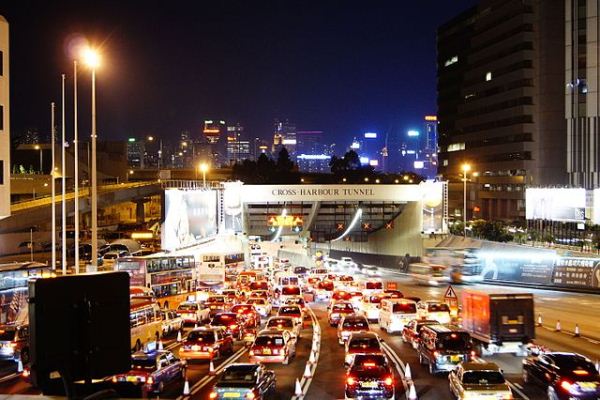 The Hong Kong economy expanded a modest 0.5% only in the second quarter of 2019 year-on-year, as the territory continued to face significant downward pressure, prompting a revision of the full-year outlook, according to the Census and Statistics Department (C&SD).
"The economic conditions in the first half of the year were the weakest since the recession in 2009," said Government Economist Andrew Au in a written statement on August 16.
"External demand contracted in the second quarter amid softening global economic growth, intensifying US-Mainland trade and technology tensions and the resultant slowdown in manufacturing and trading activities in Asia. Domestic demand stayed sluggish as subdued economic conditions and various headwinds weighed on local economic sentiment," he said.
Total exports of goods weakened further to show an enlarged year-on-year decline of 5.6% in real terms in the second quarter, with a particularly sharp fall in June. Merchandise exports to most major markets recorded declines of varying degrees. Exports of services declined slightly by 0.2% after expanding modestly in the preceding quarter.
Overall investment expenditure fell markedly by 11.6%, reflecting continued contraction in building and construction activities and worsening business sentiment.
Looking forward, global economic growth should soften further in the near term, said the agency.
This, it explained, is because the U.S.-mainland trade tensions have escalated further in August, as the U.S. announced a move to impose a 10% additional tariff on the remaining US$300 billion worth of Chinese products.
Other prevailing external uncertainties, such as the possibility of a no-deal Brexit and geopolitical tensions in the Middle East, also warrant attention, said Au.
"As such, Hong Kong's export performance should remain sluggish or even weaken further in the months to come," he said.
Domestically, private consumption and investment sentiments will continue to be affected by subdued economic conditions and mounting headwinds.
"The recent local social incidents, if continued, will cause significant disruptions to inbound tourism and consumption-related economic activities, further dampen economic sentiment, and even hurt the reputation of Hong Kong as an international financial and business centre," said the agency, referring to the holding of massive anti-government demonstrations that have been rocking the territory.
"Taking into account the much worse-than-expected actual outturn of 0.5% year-on-year growth in the first half of 2019, and considering the substantial downside risks, the real GDP growth forecast for the year as a whole is revised downwards from 2-3% in the May round of review to 0-1% in the current round," said Au.
Photo: Hokachung