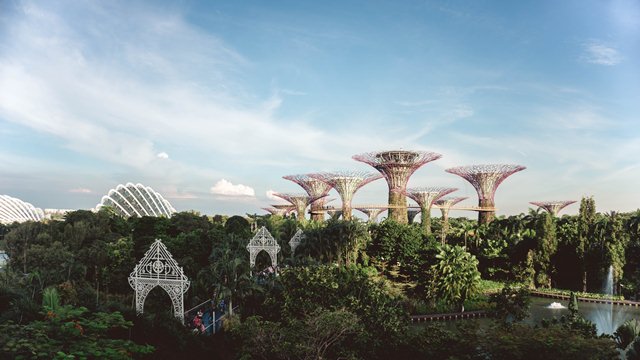 Hong Kong has tumbled 52 places and is now only the 93rd most liveable location in East Asia for overseas workers coming from elsewhere, while Singapore is still firmly in top place for the 15th year running, says a new report on the liveability of cities.
Hong Kong's incredible dive in ranking is due to the ongoing instability and anti-government protests, and the territory has been overtaken by major Asian cities such as Seoul and Taipei, according to the latest Location Ratings survey report published by global mobility experts ECA International.
"The scale of Hong Kong's fall in our rankings is unprecedented and is a consequence of ongoing socio-political tensions in the city," said Lee Quane, regional director for Asia at ECA International.
"Not only are the heightened political tensions worrying for expats living in the region, protests that have regularly taken place since mid-2019 have had a negative effect on areas of everyday life which are often taken for granted. This includes disruptions to Hong Kong's transportation infrastructure and a rise in crime rates since the protests began," Quane added.
Singapore has once again finished top of the rankings and has been doing so since 2005.
Quane said: "Singapore boasts excellent infrastructure and amenities across the board, as well maintaining low crime rates and a large expatriate community, meaning that Singapore stays in the top spot and most likely will do for the considerable future."
Elsewhere in the region, Australian cities saw drops in the rankings after liveability scores worsened in every location. However, all seven Australian cities in the list still feature in the top 30 destinations for East Asian workers.
Quane explained, "Nearly all of the Australian locations in the rankings dropped this year due to a rise in the threat level posed by potential terrorism."
However, Australian cities still occupy the upper ranks of the ratings, with Brisbane, Sydney and Adelaide all staying put in the top ten.
Japan cities such as Nagoya, Osaka, Tokyo, and Yokohama are also highly rated for their liveabiity.
Meanwhile, Thai and Vietnamese cities all saw significant improvements to their scores and rose in the rankings as a result. 
"Liveability has improved in Thai and Vietnamese locations due to the economic growth that both countries are seeing currently."
As Vietnam develops and invests in better infrastructure, living standards have improved for locals and expats in the country.
For the Thai locations in the list, the success of the recent peaceful democratic elections means that cities in the country have seen an improvement in the political situation too, improving liveability levels for expatriates.
Updated annually, ECA's Location Ratings system objectively evaluates a host of factors to form an assessment of the overall quality of living in over 490 locations worldwide.