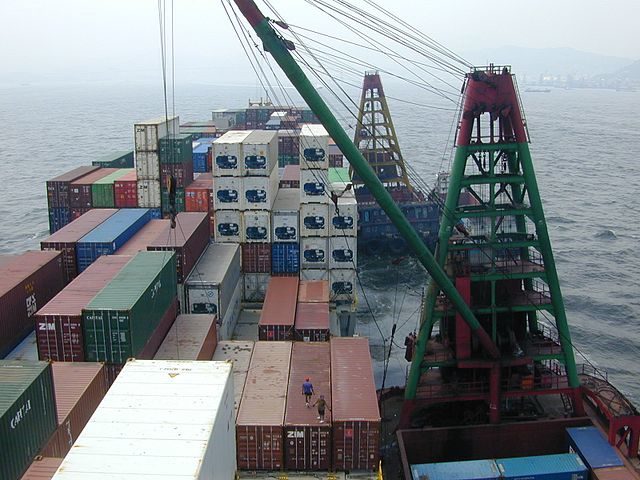 New trade and growth data offer positive signs for the Asia-Pacific region, where forecasts for the near term have climbed up slightly from last year, supported by expectations of stronger trade and investment activities.
Growth for the 21 Asia-Pacific Economic Cooperation (APEC) economies is expected to improve to 3.8% in both 2017 and 2018, up from 3.5% in 2016 and marginally higher than global growth projections, according to a new report issued by the APEC Policy Support Unit.
The region, which accounts for half of global trade and 60% of world GDP, is anticipated to converge with the world economy at 3.7% in 2019, said the latest APEC Regional Trends Analysis.
Forecasts of a higher growth trajectory for both the APEC region and the world in the near term are supported by expectations of more buoyant trade and investment activity; the implementation of fiscal stimulus measures, particularly from the U.S. and China; and the gradual recovery of commodity prices.
However, there is also significant uncertainty about trade and about monetary and fiscal policies, which could give pause to trade and investment activity, adversely affecting economic growth, said the paper.
It further called for greater coordinated action to address the unintended effects of globalization and to sustain the growth momentum of the region.
"The outlook for APEC economies remains one of the strongest in the world and momentum is picking up," said Ambassador Bui Thanh Son, Vietnam's Permanent Deputy Minister of Foreign Affairs and 2017 chair of APEC Senior Officials. "It is imperative that we continue to work together to keep us all headed in the right direction and ensure that all corners of our societies flourish."
"Greater clarity, transparency and consistency of trade and economic policies will shape the magnitude and direction of growth in the region near-term," noted Dr. Denis Hew, director of the APEC Policy Support Unit, which authored the report. "Structural reforms that promote innovation, economic participation and social safety nets are needed beyond that."
A review of 2016
For the whole year of 2016, APEC's merchandise exports contracted by 4.1% in value, which compares favorably to the 8.7% contraction in 2015. The same trend could be observed in imports. This improvement follows world trade which also performed better in 2016 compared to a year ago.
In real terms, the contribution of exports to APEC GDP growth was generally stronger in 2016. More economies registered growth in exports, while other members saw smaller contractions.
On APEC's share of world trade, the region experienced a slight decrease from 54.7% in 2015 to 53.9% in 2016.
Individually, member economies exhibited lower contraction rates for both export and import values compared to the levels posted in 2015.
Trade performance in the APEC region started to improve in the second half of 2016. The improvement could be traced to stronger global demand, a recovery in commodity prices, and idiosyncratic factors relating to individual economies' pursuit of diversified markets, products, and trade partners.
Global manufacturing started to firm up its increase in July 2016, ending the year with a 34-month-high index score of 52.7 in December 2016, above the long-run average of 51.4, said the report.
In terms of world trade, the value of aggregate merchandise exports and imports grew by 3.5% in August 2016 after being in negative territory during the first seven months of the year, dipping in September-October 2016, and posting stronger gains in November-December 2016.
Photo: Buonasera