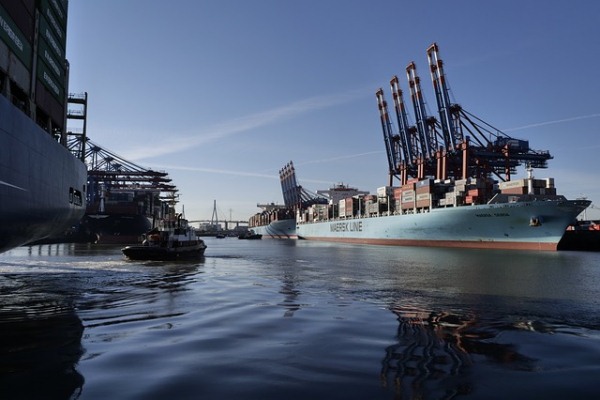 Trade uncertainty, cited as a driving factor for sluggish global growth, has been surging, not just in the United States and China, but also in many other countries, according to the new World Trade Uncertainty (WTU) index released by the International Monetary Fund (IMF).  
Globally, the trade policy uncertainty index is rising sharply, having been stable at low levels for about 20 years, said the WTU index, which covers uncertainty levels for 143 countries starting from 1996.
The IMF in a release September 9 said the index is perhaps the first effort to create a trade uncertainty index for a large set of advanced and developing economies.
"The World Trade Uncertainty index in the past year jumped 10-fold from previously recorded highs as the US-China trade war escalated," said the report.
The index shows increased uncertainty starting around the third quarter of 2018, coinciding with a heavily publicized series of tariff increases by the United States and China. It then declined in the fourth quarter of 2018 as US and Chinese officials announced a deal to halt the escalation of tariffs at the G-20 meeting in December in Buenos Aires. It significantly spiked again in the first quarter of 2019 following a substantial expansion of American tariffs on imports from China on March 1.
The report also found that increases in uncertainty foreshadow significant output declines. "Based on our estimates, the increase in trade uncertainty observed in the first quarter of 2019 could be enough to reduce global growth by up to 0.75 percentage point in 2019," said the report.
Furthermore, trade uncertainty has been increasing not only in the United States and China but also in many countries around the world.
"The World Trade Uncertainty index shows how uncertainty over the past year was highest in countries most affected by NAFTA and US-China tensions," said the report.
High levels of trade uncertainty have been recorded in key US trading partners such as Canada, Mexico, Japan, and large European economies, and in many other countries geographically close to the United States and China.
The level of trade uncertainty, however, varies significantly across regions and income groups. The recent rise in the uncertainty index has been felt the most in the Western Hemisphere, followed by Asia-Pacific and Europe.
In contrast, trade uncertainty remains moderately low in the Middle East, Central Asia, and Africa. Advanced economies show the highest trade uncertainty, followed by emerging markets. While rising, trade uncertainty remains, on average, at low levels in low-income economies.
The new World Trade Uncertainty index measures uncertainty related to trade for 143 individual countries on a quarterly basis from 1996 onwards, using the Economist Intelligence Unit (EIU) country reports. The approach to construct the WTU index is to count the number of times uncertainty is mentioned within a proximity to a word related to trade in the EIU country reports, said the IMF.
Photo: wasi1370 from Pixabay