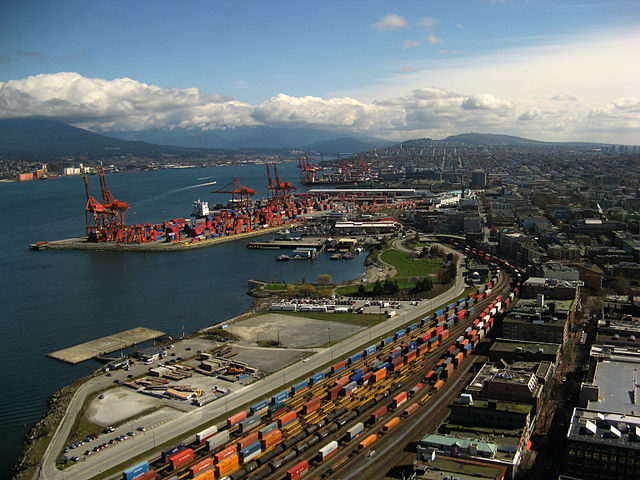 The world economy is expected to grow 3.2%, but the prospect of trade disruptions could elevate recession risk, according to independent business membership and research association The Conference Board in its latest forecast.
Trade policy risk has overtaken other financial and economic risks as the biggest threat to the global economy's current growth momentum, said The Conference Board in its Global Economic Outlook 2018.
"For now, confidence among consumers and businesses remains strong, and a possible escalation in tit-for-tat tariffs or quotas is unlikely to push the global economy into reverse, in the near term," said Bart van Ark, chief economist of The Conference Board.
"However, uncertainty could exacerbate a slowdown in global growth if businesses hold off on investment and hiring. Policy risks are therefore more likely to bring recession risks forward."
These developments, combined with the anticipated maturing of the business cycle, especially in mature economies, have led The Conference Board to revise global growth for 2018 to 3.2%, slightly down from its February projection of 3.3%.
The projected modest dip in global growth momentum is also being driven by a slightly weaker growth outlook in emerging markets, U.S. dollar appreciation and rising interest rates, and more challenging economic conditions in Brazil, Russia, and Turkey.
For now, lingering potential trade disruptions have limited impact on confidence levels. However, if current negotiations spiral out of control and cause tariffs or quotas to escalate, they can trigger an economic downturn sooner rather than later.
"Tariffs, and especially quotas, will be huge disruptors in this age of integrated global supply chains. If current supply channels dry up, firms may need to make quick transitions to domestic or other foreign suppliers, requiring those suppliers to scale up quickly," said The Conference Board.
For mature economies, momentum improved last year and will continue growing at about the same pace through 2018. Collectively, mature economies are projected to grow by 2.4% in 2018 (unchanged from 2017), and 1.9% during 2018-2022.
The U.S. is forecast to grow 3.0% in 2018, up from 2.4% last year, with some upward momentum in the second half of the year resulting from policy measures, including the tax cuts and spending stimulus. Trade disruptions may not affect the U.S. economy immediately in a big way, given the dominance of the domestic economy. However, uncertainty about the outcome from trade negotiations still could cause businesses to delay investment decisions.
The Euro area is forecast to see a slowdown to 2.0% in 2018, down from 2.5% last year, though still well ahead of its medium-term growth potential of about 1.5%.
The UK is forecast to grow below its potential at only 0.9% through 2018, down from 1.8% last year, and Japan is projected to grow 1.0%, down from 1.7% in 2017.
Emerging markets, meanwhile, are projected to grow by 3.9% on average in 2018, which is slightly down from 2017.
Based on The Conference Board's estimates, China will grow 4.0% through 2018, down from 4.2% in 2017. Rising trade frictions with the U.S., however, pose risks for the export outlook.
India will see improved growth, from 6.3% last year to 6.8% in 2018. However, rising oil prices and a stronger U.S. dollar will challenge India's inflation outlook and the continued need for fiscal prudence.
Brazil will continue to recover slowly from a deep economic crisis and is forecast to grow 1.8% in 2018. However, the continuing increase in unemployment in Brazil will challenge its consumer-driven growth.
Mexico, which is expected to grow 2.2% in 2018, down from 2.3% last year, is likely to face more headwinds from uncertainties caused by the NAFTA negotiations and the outcome from the general election on July 1.
Photo: No machine-readable author provided. Bobanny assumed (based on copyright claims).