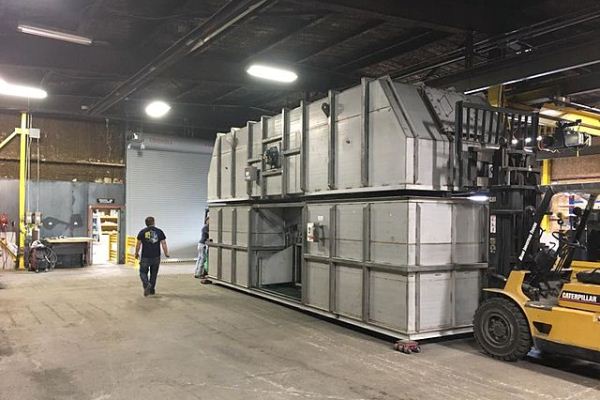 The world's manufacturing sector expanded at a slower pace in December 2018, according to an index published by the China Federation of Logistics and Purchasing.
The global manufacturing purchasing managers' index (PMI) came in at 52.1 in December, down from 53.3 in November, the federation said in a statement.
The slowdown was mainly caused by a drop in the U.S. manufacturing PMI, which fell to 53.7 from 58.1 in November, it said.
The reading marked a quarter-by-quarter moderation in 2018, from 55.7 in the first quarter to 53.1 in the last quarter. A reading above 50 indicates expansion.
Looking ahead, the federation said the world's manufacturing sector would continue to see slower growth in 2019, as global trade and investment are weighed upon by trade friction and geopolitical factors.
Meanwhile, the Chinese National Bureau of Statistics said China's official manufacturing PMI was 49.4 in December 2018, down from 50 in November and reportedly the weakest since February 2016.
NBS senior statistician Zhao Qinghe said intensified international trade friction and slower global economic growth partly affected China's manufacturing PMI for the month.
On the other hand, data released by the IHS Markit showed that the U.S. PMI for December 2018 indicated a slower, albeit still solid improvement in the health of the U.S. manufacturing sector.
The seasonally adjusted IHS Markit final U.S. manufacturing PMI posted 53.8 in December, down from 55.3 in November. The latest headline figure suggested a weaker, but still strong, improvement in operating conditions across the goods producing sector.
Photo: Combustion2016