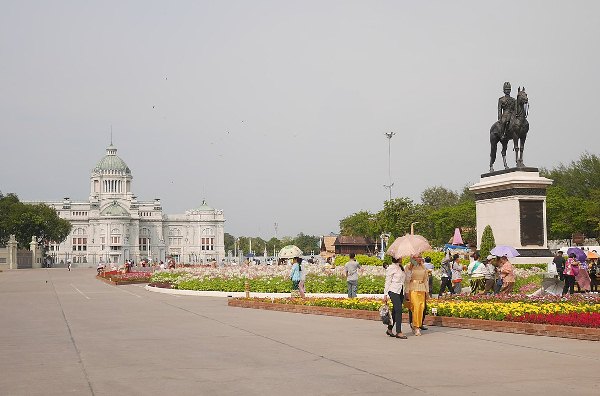 The European Union is ready to resume negotiations on a free trade agreement (FTA) with Thailand after talks were put on hold in 2014.
In a meeting with Thai Deputy Prime Minister Somkid Jatusripitak on September 12, EU Ambassador to Thailand Pirkka Tapiola confirmed the EU's readiness to renew talks with the Southeast Asian country after discussions were suspended five years ago, according to the National News Bureau of Thailand.
FTA talks between the two sides were launched in March 2013 but were put on hold in 2014 following the military takeover in Thailand. Instead, the EU pursued trade negotiations with other nations in the Association of Southeast Asian Nations (ASEAN) and has signed FTAs with Singapore and Vietnam.
Both EU and Thailand also agreed to resume FTA negotiations between ASEAN and the EU, Tapiola said, adding that the negotiations will begin after the EU settles on a new European Commission next month.
According to the Thai PM, Thailand is also willing to conduct bilateral strategic partnerships with member countries of the EU as FTA talks will take time.
Somkid said the EU has shown interest in taking a greater role in trade and investment in ASEAN and is keen to join the Ayeyawady-Chao Phraya-Mekong Economic Cooperation Strategy, a cooperation framework among Cambodia, Laos, Myanmar, Thailand, and Vietnam to utilize member countries' diverse strengths and to promote balanced development in the subregion. The EU is also keen to play a greater part in the Regional Comprehensive Economic Partnership or RCEP, an economic grouping comprised of the ASEAN member nations and its six dialogue partners, discussions on which are expected to be concluded by the end of this year.
EU investors also expressed intent to use Thailand's Eastern Economic Corridor as a production base to export to other countries in the region, and the European bloc has agreed to help promote Thailand's 12 targeted industries that focus largely on high technology.
These targeted sectors are cars; smart electronics; affluent, medical and wellness tourism; agriculture and biotechnology; food; robotics for industry; logistics and aviation; biofuels and biochemicals; digital; medical services; defense; and education development.
The EU is the third largest trade partner of both Thailand and ASEAN, while it is the top investor in ASEAN.
Photo: กสิณธร ราชโอรส