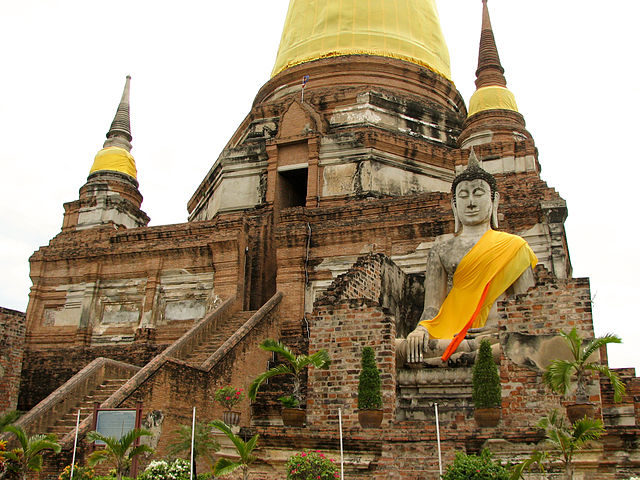 Amid powerful crosswinds that have rocked the economic world in recent months, Emerging and Developing Asia is expected to maintain its robust performance, growing at 6.5% in 2018–19, unchanged from 2017, although the risks to the outlook are gathering force,  according to the International Monetary Fund's (IMF) latest World Economic Outlook (WEO) Update.
Growth in China is projected to moderate from 6.9% in 2017 to 6.6% in 2018 and 6.4% in 2019, as regulatory tightening of the financial sector takes hold and external demand softens.
India's growth rate is expected to rise from 6.7% in 2017 to 7.3% in 2018 and 7.5% in 2019, as drags from the currency exchange initiative and the introduction of the goods and services tax fade.
Growth in the ASEAN-5 group of economies is expected to stabilize at around 5.3% for 2018-2019 from 5.3% last year as domestic demand remains healthy and exports continue to recover.
Expansion rates more unsteady
For the global economy as a whole, growth is projected to reach 3.9% in 2018 and 2019, in line with the April forecast, said the IMF.
However, the expansion is becoming less even, and risks to the outlook are mounting, it added.
"Amid rising tensions over international trade, the broad global expansion that began roughly two years ago has plateaued and become less balanced. In our latest World Economic Outlook Update, we continue to project global growth rates of just about 3.9 percent for both this year and next, but judge that the risk of worse outcomes has increased, even for the near term," said Maurice Obstfeld, economic counselor and director of research at IMF.
Growth remains generally strong in advanced economies, but it has slowed in many of them, including countries in the euro area, Japan, and the United Kingdom. For the advanced economies, 2018 growth is projected at 2.4%, down 0.1 percentage point from the April projection. For 2019, the fund maintains an unchanged forecast of 2.2% growth in those economies.
For emerging market and developing economies, the group's overall 2018 and 2019 growth forecasts remain unchanged from the April WEO at 4.9% and 5.1%, respectively. But the IMF notes the risks they've been facing in recent months: rising oil prices, higher yields in the United States, dollar appreciation, trade tensions, and geopolitical conflict.
Dark clouds gathering
Indeed, the risk that current trade tensions escalate further—with adverse effects on confidence, asset prices, and investment—is the greatest near-term threat to global growth, said the IMF.
The outlook is clouded by ongoing trade tensions and waning support for global economic integration in some advanced economies.
In the past few months, the United States has imposed tariffs on a variety of imports, prompting retaliatory measures from trading partners. At the same time, the North American Free Trade Agreement and the economic arrangements between the United Kingdom and the rest of the European Union are under renegotiation.
"An escalation of trade tensions could undermine business and financial market sentiment, denting investment and trade," said the IMF.
"Beyond its immediate toll on market sentiment, the proliferation of trade measures could increase the uncertainty about the potential breadth of trade actions, thus hindering investment, while higher trade barriers would make tradable goods less affordable, disrupt global supply chains, and slow the spread of new technologies, thus lowering productivity," it continued.
Moreover, other risks have become more prominent since the April assessment.
Political uncertainty has risen in Europe, where the European Union faces fundamental political challenges regarding migration policy, fiscal governance, norms concerning the rule of law, and the euro area institutional architecture.
The terms of Brexit remain unsettled despite months of negotiation. Prospective political transitions in Latin America over coming months add to the uncertainty. Finally, although some geopolitical dangers may appear to be in remission, their underlying drivers in many cases are still at work.
"Avoiding protectionist measures and finding a cooperative solution that promotes continued growth in goods and services trade remain essential to preserve the global expansion," said the IMF.
"Policies and reforms should aim at sustaining activity, raising medium-term growth, and enhancing its inclusiveness. But with reduced slack and downside risks mounting, many countries need to rebuild fiscal buffers to create policy space for the next downturn and strengthen financial resilience to an environment of possibly higher market volatility," it concluded.
Photo: Norbert Nagel, Mörfelden-Walldorf, Germany