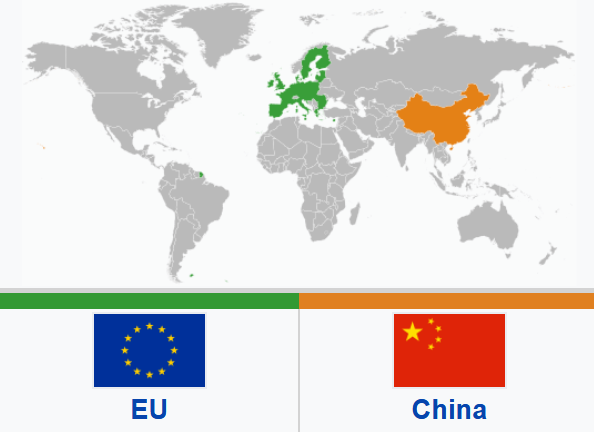 The European Union (EU) and China on July 16 agreed to jointly work to safeguard the rules-based international order, promote multilateralism, and support free trade, reported Xinhua News Agency.
The agreement was reached during the 20th China-EU leaders' meeting, which was co-chaired by Chinese Premier Li Keqiang, European Council President Donald Tusk, and European Commission President Jean-Claude Juncker.
China and the EU, as two major forces and economies of the world, have the joint responsibility to safeguard the rules-based international order, advocate multilateralism, support free trade, and promote world peace, stability, and development in the current international situation, a press release from the meeting said.
The two sides also exchanged market access offers for a bilateral investment agreement currently under negotiation, with both parties calling the proposed treaty a top priority in relations, according to a report from Reuters.
Meanwhile, Tusk called for joint efforts from China, the United States, and Russia to avoid trade wars and to reform the World Trade Organization to maintain the global order.
Tusk issued the call when he and Juncker arrived in Beijing July 16 to hold talks with Chinese counterparts at the 20th China-EU summit, reported the South China Morning Post.
Photo: Own work