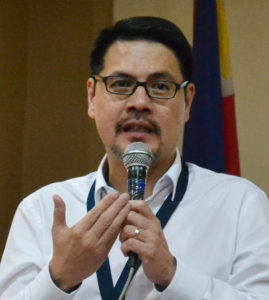 Series 1, click here.
Series 2, click here.
Series 3, click here.
Series 4, click here.
Series 5, click here.
Series 6, click here
Series 7, click here
Series 8, click here.
Series 9, click here.
Title XII of the Customs Modernization and Tariff Act has 29 sections covered by 4 chapters. Title XIII has 2 sections covered in a single chapter. Title XIV has 34 sections covered by 2 chapters while Title XV has 15 sections with chapters provided.
Title XII (Third Parties)
This Title provides the general provisions covering all third parties transacting with the BOC. A separate chapter is provided for Authorized Economic Operators or AEOs.
Chapter 1 (Customs Service Providers) provides for the registration of customs brokers and the accreditation of other customs service providers. This new provision clarifies the role of the BOC regarding the registration of licensed customs brokers.
Chapter 2 (Carriers, Vessels and Aircrafts) are principally based on old provisions. Among the substantial changes are as follows:
Advance submission in electronic format of cargo manifest within a period to be determined by the bureau; and
Submission of electronic copies of the manifest to the Chairperson, COA.
Chapter 3 (Other Third Parties) provides that third parties shall be treated equally as importers or consignees and that rules and regulations shall be issued to regulate these third parties. These third parties include the following: logistics providers (including truckers), importers, exporters, carriers, airlines, shipping lines and shipping agents, forwarders and consolidators, arrastre, port and terminal operator, and warehouse operators.
Chapter 4 (Authorized Economic Operator) is a new provision which merges the concept of Authorized Persons under the Revised Kyoto Convention (RKC) and the AEO program under various World Customs Organization instruments. The implementing rules of the AEO framework should recognize the need to involve the private sector to ensure safety and security in the supply chain and to provide standards in trade facilitation for businesses that have undergone validation and quality accreditation procedures.
Title XIII (Customs Fees and Charges)
This Title expressly allows the bureau to collect dues, fees and charges for services rendered.
Title XIV (Offenses and Penalties)
While the RKC provides that penalties should depend on the gravity or importance of the offense, the CMTA provides penalties that would seem excessive and confiscatory. The rationale behind the increase in penalties is to prevent smuggling, particularly that of agricultural products which greatly affect the domestic industry.
Chapter 1 (Crimes and Other Offense) are based on old provisions and some of the significant changes are as follows:
Increase of the surcharge for misdeclaration, misclassification and undervaluation to 250% of the duty and tax due;
Increase in the fines to be imposed and period of imprisonment for unlawful importation or exportation, and other fraudulent practices; and
Unlawful importation of goods exceeding Php200 million shall be considered as a 'heinous crime'.
Chapter 2 (Penalties Imposed upon Bureau Employees) covers the offenses committed by officers and employees of the bureau.
Title XV (Miscellaneous Provisions)
This Title covers all the old provisions not specifically covered by the various titles but which are just as important. Among these provisions are as follows:
Requirement to issue a ruling within 30 days from application;
Application of the established ruling or decision after 30 days from public notice;
Provision allowing a general security covering a specific period and such transactions within such period;
Provision for reward of 20% of the actual proceeds for customs and non-customs informers; and
Outsourcing of non-sovereign customs functions to private entities.
The author is an international trade, indirect tax (customs) and supply chain expert. He is the Editorial Board Chairman of Asia Customs and Trade, an online portal on customs and trade developments affecting global trade and customs compliance in Asia. ACT provides trade intelligence through industry updates and features; columns written by customs and trade professionals and experts; and specially commissioned reports.For questions, please email him at agatonuvero@yahoo.com or agatonuvero@customstrade.asia (www.customstrade.asia).