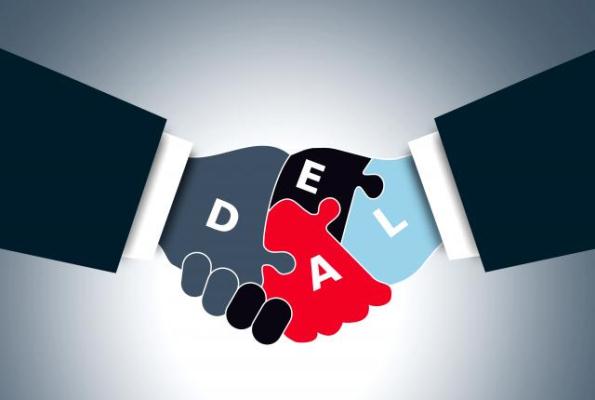 State signatories to the Comprehensive and Progressive Trans-Pacific Partnership (CPTPP) will start to see its benefits from December 30 this year after the required six nations have ratified the trade pact.
On October 31, 2018, Australia became the sixth country to ratify the CPTPP, joining Singapore, Canada, Japan, Mexico, and New Zealand. Canberra deposited its ratification with New Zealand on October 31, as the latter country serves as CPTPP depositary.
Australia's ratification triggers the 60-day countdown to entry into force of the agreement and the first round of tariff cuts, New Zealand's Trade and Export Growth Minister David Parker said in a statement on the New Zealand government's official website.
The remaining countries yet to ratify are Brunei Darussalam, Chile, Malaysia, Peru, and Vietnam. Vietnam is expected to ratify the deal this month. Brunei, Chile, and Peru are expected to follow suit.
However, the Malaysian government has not yet set a date to ratify the pact, saying it is still studying the deal to make sure it will not adversely affect the national economy.
Singapore's Trade and Industry Minister Chan Chun Sing noted the development will "strengthen trade flows among countries in the Asia-Pacific, facilitating a more seamless flow of goods, services, investment as well as e-commerce," said a report from The Straits Times.
The significance of the pact was echoed by Japan's Economy Minister Toshimitsu Motegi, who said: "As protectionist moves strengthen across the world, the importance of free and fair rules is growing more and more."
How it began
When the original version of the accord was signed in February 2016 in Auckland, New Zealand, trade ministers from participating countries deemed it a "historic achievement," according to a report from Geneva-based International Centre for Trade and Sustainable Development.
In those days, the deal was referred to simply as the Trans-Pacific Partnership (TPP), and also included the United States, which later withdrew as a signatory during the early days of Donald Trump's presidency.
The remaining 11 signatories then spent several months in negotiations hoping to rescue the trade agreement, ultimately agreeing in November 2017 to suspend a select number of provisions and ratify an updated version, under a new name and acronym.
Negotiations on the CPTPP were concluded on January 23, 2018 in Tokyo, Japan, and the agreement was subsequently signed on March 8, 2018 in Santiago, Chile.
CPTPP details
The final trade agreement has 30 chapters overall, covering various aspects of goods and services trade; intellectual property rights; trade remedies; telecommunications; state-owned enterprises; labor; environment; investment; transparency and anti-corruption; regulatory coherence; and dispute settlement, among others.
Additionally, CPTPP members have in place various side letters that cover bilateral understandings between specific pairs of countries, as well as detailed annexes covering tariff schedules, tariff-rate quotas, motor vehicle trade, product-specific rules of origin, government procurement, and temporary entry for business persons.
The updated agreement also has significant commercial value, slashing tariffs on a host of agricultural and industrial goods, with the six countries who have ratified to date expected to see the first round of cuts take effect by the end of the year. A second round of cuts will apply in early 2019 for those countries, according to the New Zealand government, though the timeline varies somewhat by country.
The accord's 11 signatories together are home to some 480 million people, and their combined GDP is 13.5% of the world's GDP as a whole. Should America reconsider and negotiate its re-entry down the road, the CPTPP bloc would be 40% of global GDP.
Interest, and membership, in the pact is expected to grow. Colombia has reportedly applied, and South Korea is expected to raise its hand. Thailand is also expected to come under heavy pressure from Japan to join as manufacturers with operations there will be eager to keep supply chains within the membership zone.
Separate efforts are underway to forge a free trade arrangement within Asia called the Regional Comprehensive Economic Partnership (RCEP), which encompasses the 10 members of the Association of Southeast Asian Nations, or ASEAN, as well as Japan, South Korea, Australia, New Zealand, India, and China.
Photo: Jack Moreh