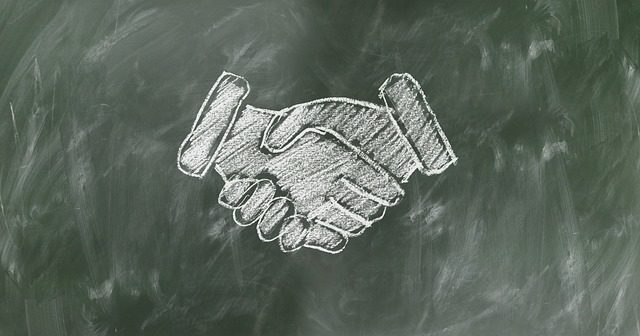 The Philippines has signed 19 business agreements with China amounting to US$12.165 billion worth of investments in infrastructure, manufacturing, and sale of agricultural products.
The Philippine business delegation and their Chinese counterparts signed on the sidelines of the recent 2nd Belt and Road Forum in China one contract agreement, three cooperation agreements, two purchase framework agreements, and 13 memoranda of agreement (MOA) or understanding (MOU).
The agreement also covers the sectors of food, telecommunications, tourism, and economic zone and industrial park development, according to Department of Trade and Industry (DTI) Secretary Ramon Lopez.
"The Duterte administration is pushing for investments on energy and manufacturing for the Philippines to broaden its manufacturing base and increase its exports. Among the agreements are energy projects that will help the country decrease its dependence on oil and gas imports. There will also be several industrial parks to bring jobs to Filipinos in the countryside," Lopez said in a statement.
Two Philippine companies signed purchase framework agreements to supply agricultural products to Chinese companies. Philpack Corporation will supply $40 million-worth of pineapples to Chinese company Goodfarmer Foods Holding Group, while Eng Seng Food Products will supply $36.5 million worth of green coconuts to China Artex Corporation. The latter deal is expected to produce 1,500 jobs.
The Cagayan Economic Zone Authority signed six MOUs with Chinese firms to develop the economic zone. Projects include a $150-million yacht club, a $500-million green textile industry park, a $500-million expansion project for the Cagayan North International Airport, a $100-million fintech hub and financial center, a $500-million smart city, and $150 million for various projects including a resort and theme park and lithium battery manufacturing plant.
The Pampanga local government and Chinese firm Macrolink Group likewise inked a $1.5-billion framework agreement to construct and develop the Yatai Industrial Park, estimated to create 10,000 jobs.
Aside from these agreements, Chinese company AAC Technologies during a courtesy call to Lopez expressed intent to expand its current operations in the Philippines. The company plans to invest $30 million to engage in stepper motor and motor reducer manufacturing, a project that will create about 3,000 jobs in the next three years.
Also signed were contracts for the proposed 250-megawatt South Pulangi Hydroelectric Power Plant Project in Damulog, Bukidnon for $800 million; a framework agreement by Filipino firm Tranzen Group with China Power Investment Holding for thermal, hydro, and renewable power plants, cumulatively valued at around $1.5 billion to $2 billion; MOU between the Davao Occidental local government and Fengyuan Holdings for a $1.5-billion petrochemical refinery processing plant complex; and an MOU between by the Department of Energy, Shanghai Electric Group Co Ltd, and Deluxe Family Co Ltd to collaborate in promoting the use of indigenous, new, and renewable energy resources for $40 million.
Tranzen likewise signed two MOUs on infrastructure and telecommunications projects. One is with China Harbour Engineering Company Ltd on the construction of a Light Rail Transit project, housing, and roads in North Luzon for $4 billion. The other is with CITIC Guoan Information Technology for a $500-million project to construct infrastructure for nationwide Wi-Fi internet connectivity in various capital cities and towns in the Philippines.
Adnama Mining Resource, Inc., Fu Properties Inc, and Xiamen C&D Incorporation also signed an MOU to construct a $50-million iron processing plant in Agusan Del Norte.