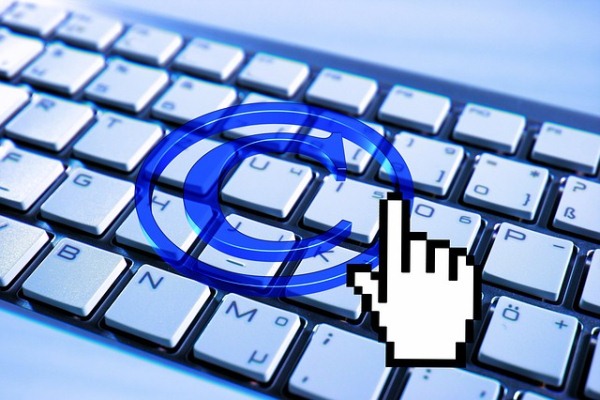 Four Chinese government agencies have jointly launched the "Sword Net 2019" campaign targeting copyright infringement on the internet, especially "paraphrasing plagiarism" conducted by so-called "we media" accounts as well as illegal and irregular activities by image agencies.
Initiated by the National Intellectual Property Administration, Cyberspace Administration of China, Ministry of Industry and Information Technology, and Ministry of Public Security, the operation launched April 26 is set to run from the end of April to the end of October, reported Xinhua News.
Authorities vowed to crack down hard on unauthorized reproduction of media outlets' new products and acts of plagiarizing, distorting and abridging media outlets' news products by "we media," or social media accounts run by individuals to provide information products.
The illegal filming and recording in cinemas, the spread of pirated film and television work via the internet, and the unauthorized distribution of products via smart devices and streaming media software will be strictly dealt with, according to officials.
Also among the priorities is boosting copyright protection in the picture market, with illegal distribution of others' works with fake or false authorization to be strictly checked.
Illegal and irregular activities by picture agencies, including abusing rights and improperly claiming rights, will be addressed to ensure enterprises' rights are reasonably and legitimately protected, the report said.
With the "Sword Net 2019" campaign, China will strengthen copyright law enforcement and supervision and respond to the challenges brought by 5G, artificial intelligence, and other new technologies, the NIPA said.
Beijing customs seizes over 30,000 goods over copyright
Meanwhile, about 10,369 batches of goods totaling more than 30,000 items worth an estimated CNY6.35 million (US$940,000) and suspected of copyright infringement were captured by Beijing customs in 2018.
The campaign has effectively contained the import and export via Beijing port of goods violating copyright laws, the authority said on April 26, as reported by Xinhua News.
In March 2018, customs seized 2,500 kilograms of bulk drugs worth about CNY3 million declared by a Chinese company to be meant for export. The manufacturing technique for the drug was suspected of patent infringement of another Chinese company, according to a previous investigation that lasted seven months.
The suspects were arrested after customs sent the case to the police, which found the company had exported an accumulative total of nearly CNY100 million of goods.
The authority said it will continue to reinforce intellectual property protection, especially in new industry fields such as cross-border e-commerce, carry out cross-regional enforcement in the Beijing-Tianjin-Hebei region and strengthen communication with proprietor enterprises and guilds to promote business innovation.
Photo: Gerd Altmann
000