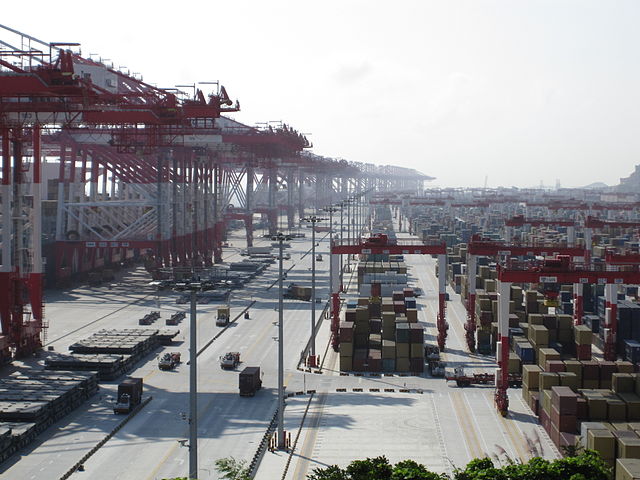 The Chinese manufacturing sector continued to recover in July 2020 as more pandemic-related restrictions were lifted, registering the quickest expansions of output and new orders since January 2011.
The latest Caixin China General Manufacturing Purchasing Managers' Index (PMI)—a composite indicator of operating conditions in the manufacturing economy—rose to 52.8 in July from 51.2 in June to signal a further improvement in the health of the Chinese manufacturing economy, said IHS Markit in a new report.
"Operating conditions have now improved in each of the past three months, with the latest upturn the strongest since January 2011," it noted.
Manufacturing output and demand expanded at a faster pace in July than the previous month, with output and total new orders both hitting their highest levels since January 2011, as the domestic epidemic was largely under control.
The higher PMI figure was supported by a steeper increase in production across Chinese manufacturing firms. Output expanded for the fifth month in a row, and at the fastest rate for nine-and-a-half years, with many companies citing greater client demand amid a further recovery in market conditions following the COVID-19 outbreak.
"Overall, flare-ups of the epidemic in some regions did not hurt the improving trend of the manufacturing economy, which continued to recover as more epidemic control measures were lifted. The supply and demand sides both improved, with relevant indicators maintaining strong momentum," said Wang Zhe, senior economist at Caixin Insight Group.
But he also observed the continued weakness in overseas demand that has hindered overall recovery, although he noted that new business from overseas fell at the slowest rate for six months.
"Due to the impact of the overseas pandemic, the gauge for new export orders remained in contraction territory for the seventh consecutive month. Although the pace of the contraction slowed, overseas demand remained a drag on overall demand," said Wang.
Increased production led to the strongest rise in purchasing activity since January 2013. However, firms maintained a cautious approach to hiring, with staff numbers falling modestly despite an increase in backlogs of work. Inflationary pressures picked up, with firms reporting steeper increases in both input prices and output charges.
The report said companies were generally confident that output would be higher than current levels in 12 months' time. Growth forecasts were underpinned by expectations that economic activity and client demand will continue to recover from the pandemic.
Photo By Reb42