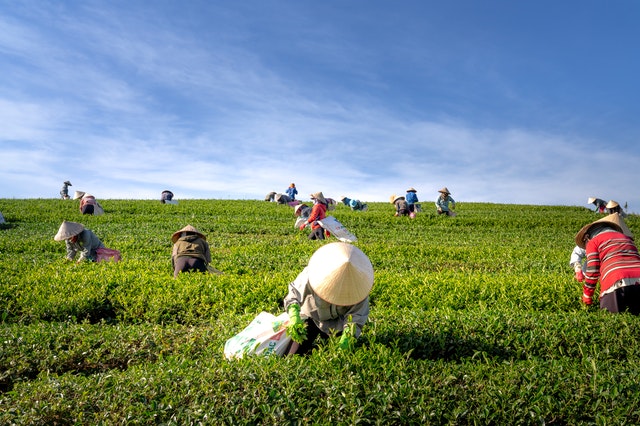 The ASEAN+3 region is expected to slow sharply this year to zero growth from 4.8% in 2019 due to the impact of the COVID-19 pandemic, before rebounding strongly to 6.0% in 2021, according to an updated regional outlook.
Economic activity is gradually resuming around the world, but the COVID-19 pandemic continues to cast a long, dark—and uncertain—shadow over the outlook for growth, said the ASEAN+3 Macroeconomic Research Office (AMRO) in its August update on the ASEAN+3 region.
Since late-January 2020, the COVID-19 virus has wreaked havoc on the global economy, halting manufacturing and services, and—especially for the ASEAN+3 region—the all-important trade sector.
GDP for the whole region is forecast to be 0.0% in 2020, after expanding by 4.8% last year, said AMRO in the August update of its 2020 ASEAN+3 Regional Economic Outlook that was released in March this year.
The GDP projection is revised from 0.1% to 0.0% following newly released GDP data for the second quarter by the Philippine government on August 6 showing the country going into technical recession.  
The ASEAN region in particular is forecast to contract by 2.6% in 2020, from positive growth of 4.6% last year, said AMRO, a regional macroeconomic research organization covering the ASEAN+3 region.
The ASEAN+3 recovery is anticipated to follow a gradual U-shape, led by China, which is projected to grow by 2.3% this year compared to 6.1% in 2019, said Dr. Hoe Ee Khor, AMRO chief economist.
Economies seen to record positive growth rates this year are China and the smaller ASEAN economies of Brunei Darussalam (1.6%), Lao PDR (0.5%), Myanmar (1.1%), and Vietnam (3.1%).  
On the other hand, nine of the 14 ASEAN+3 members are expected to contract this year, including Japan (-5.4%), Korea (-1.0%) and Hong Kong, China (-7.0).
The others are the ASEAN countries of Thailand (-7.8%), Philippines (-6.6%), Singapore (-6.0%), Malaysia (-3.2%), Cambodia (-1.8%), and Indonesia (-0.8%).
All ASEAN+3 economies will return to positive growth averaging 6% in 2021. "However, this trajectory assumes that any unwinding of policy measures proceeds smoothly, and is predicated on the effective containment of the COVID-19 virus, both regionally and globally," said the updated report released August 6.
"The biggest challenge facing ASEAN+3 policymakers in the second half of 2020 will be balancing the trade-off between easing restrictions to revive their economies and risking another wave of infections," said Dr. Li Lian Ong, group head at AMRO. "Managing the exit from the raft of pandemic policies will be key to regional financial stability."
Photo by Quang Nguyen Vinh from Pexels