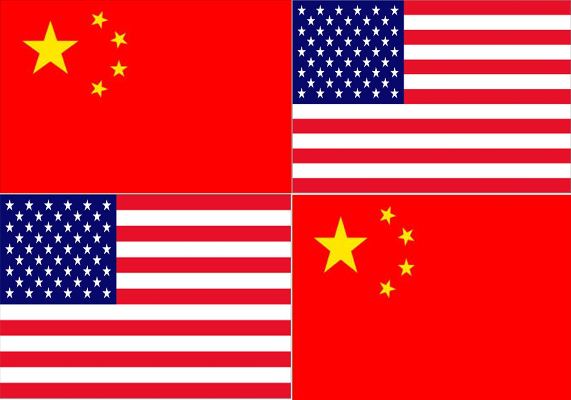 Chinese President Xi Jinping's special envoy and Vice Premier Liu He said China and the United States have reached consensuses on economic and trade issues, pledging not to engage in a trade war.
Liu on May 19 told media in an interview that the two sides agreed not to launch a trade war and to stop slapping tariffs against each other, Chinese state-run news agency Xinhua reported.
The two sides will enhance their trade cooperation in such areas as energy, agriculture products, health care, high-tech products and finance, Liu said.
Such cooperation is a win-win choice as it can promote the high-quality development of the Chinese economy, meet the people's needs, and contribute to the U.S. effort to reduce its trade deficit, he added.
Similarly, U.S. Treasury Secretary Stephen Mnuchin told Fox News on May 20 that the U.S.-China trade war is "on hold" while "we try to execute the framework" for a larger deal between the two countries.
It is natural for the two countries to reach consensuses this time, Liu said. However, it should be noted that it takes time to resolve the structural problems in the bilateral economic and trade ties, he added.
Following multiple days of meetings between Chinese and U.S. trade representatives in Washington last week, the two countries issued a joint statement on May 19 that appeared optimistic about a less confrontational, more pragmatic approach going forward between the two countries.
The statement said: "There was a consensus on taking effective measures to substantially reduce the United States trade deficit in goods with China. To meet the growing consumption needs of the Chinese people and the need for high-quality economic development, China will significantly increase purchases of United States goods and services. This will help support growth and employment in the United States.
"Both sides agreed on meaningful increases in United States agriculture and energy exports. The United States will send a team to China to work out the details.
"The delegations also discussed expanding trade in manufactured goods and services. There was consensus on the need to create favorable conditions to increase trade in these areas.
"Both sides attach paramount importance to intellectual property protections, and agreed to strengthen cooperation. China will advance relevant amendments to its laws and regulations in this area, including the Patent Law.
"Both sides agreed to encourage two-way investment and to strive to create a fair, level playing field for competition.
"Both sides agreed to continue to engage at high levels on these issues and to seek to resolve their economic and trade concerns in a proactive manner."
However, some pundits noted that the statement was vague on how much more China would buy or how soon the purchases would take place, and did not indicate whether the United States would back down from plans to impose tariffs on billions of dollars of Chinese goods or remove penalties already imposed on steel and aluminum.
Photo: Wangdora92