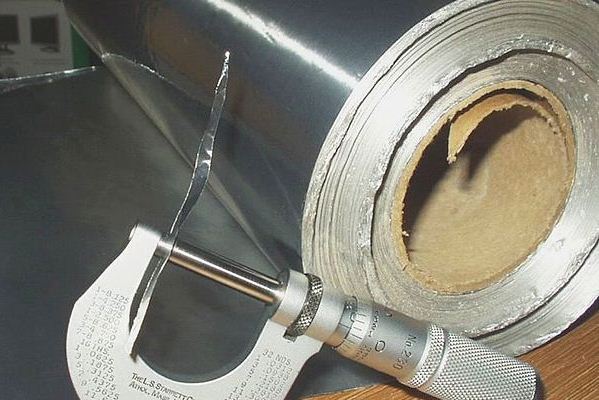 The U.S. Department of Commerce has concluded that China's aluminum foil producers are receiving unfair subsidies and dumping the product in the American market.
In a statement, the department said it determined that exporters from China sold aluminum foil in the United States at 48.64% to 106.09% less than fair value. It added that it also determined that China is providing unfair subsidies to its producers of aluminum foil at rates of 17.17% to 80.97%.
"As a result of today's decisions, Commerce will instruct U.S. Customs and Border Protection to collect cash deposits from importers of aluminum foil based on the final rates."
Commerce Secretary Wilbur Ross said, "This Administration is committed to trade that is fair and reciprocal, and we will not allow American workers and businesses to be harmed by unfair imports.
"This decision comes after a transparent process with a thorough and unbiased review of the facts."
The merchandise covered by these investigations is aluminum foil having a thickness of 0.2 mm or less, in reels exceeding 25 pounds, regardless of width. All aluminum foil meeting the scope description is included in the scope, including aluminum foil to which lubricant has been applied to one or both sides of the foil.
Excluded from the scope of these investigations is aluminum foil that is backed with paper, paperboard, plastics, or similar backing materials on one side or both sides of the aluminum foil, as well as etched capacitor foil and aluminum foil that is cut to shape.
In 2016, imports of aluminum foil from China were valued at an estimated US$389 million.
The petitioner is the Aluminum Association Trade Enforcement Working Group.
The anti-dumping duty and countervailing duty laws provide U.S. businesses and workers with an internationally accepted mechanism to seek relief from the harmful effects of dumping unfairly priced and unfairly subsidized imports into the United States.
Enforcement of U.S. trade law is a prime focus of the Trump administration, said the agency. From January 20, 2017 through February 26, 2018, the Commerce Department has initiated 102 anti-dumping and countervailing duty investigations—a 96% increase from 52 in the previous period. The Commerce Department currently maintains 424 anti-dumping and countervailing duty orders which provide relief to American companies and industries impacted by unfair trade.
The U.S International Trade Commission is scheduled to make its final determinations on or about April 12, 2018.
Photo: Splarka