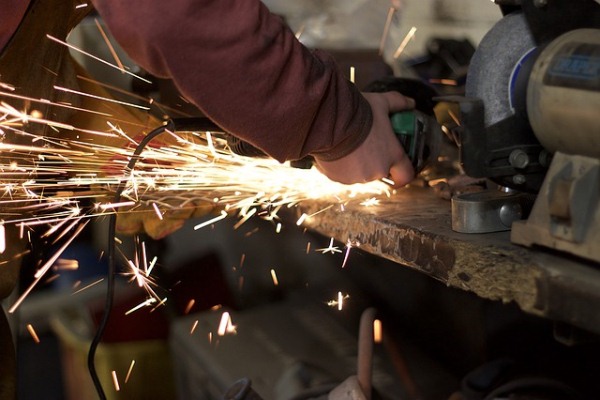 Operating conditions at ASEAN manufacturing firms deteriorated for the fourth consecutive month in September, according to the IHS Markit Purchasing Managers' Index (PMI).
The index rose from 48.9 in August to 49.1 in September, signalling a marginal deterioration in the ASEAN manufacturing sector's health, according to a new analysis by IHS Markit.
Overall, the ASEAN manufacturing sector continued to struggle in September, said the analysis. The latest PMI figure is the second lowest since November 2015, weighed down by the fastest decline in production since July 2017, and a back-to-back reduction in new orders. Order book volumes declined at the second fastest rate for almost a year. Foreign demand fell for the third time in four months, albeit only marginally.
Lewis Cooper, economist at IHS Markit, said: "September PMI data highlighted further issues facing the ASEAN manufacturing sector, as operating conditions declined for the fourth successive month. Companies signalled a back-to-back fall in new business, with output also decreasing.
"Although, the overall deterioration in the health of the sector was only marginal, the PMI fell to its second-lowest level since November 2015. Subdued demand appears to be a key factor weighing on growth, while inflationary pressures were muted in the context of historical data."
Myanmar reported the strongest performance across the region, doing so every month since February. The headline figure (52.0) was unchanged from August, highlighting a modest improvement driven by solid expansions in both output and new orders.
The Philippine headline index (51.8) logged a moderate improvement in manufacturing health but growth was the slowest in three months.
Thailand also improved in September, following no change in the previous survey period. The headline figure (50.6) signalled marginal growth and is above the series average.
Vietnam likewise showed improvement, recording the 45th consecutive month of growth across the goods-producing sector. But its latest PMI reading (50.5) is the weakest for over three-and-a-half years.
In contrast, operating conditions in Indonesia continued to deteriorate, posting its second lowest headline PMI figure (49.1) since July 2017 in September (behind August).
Malaysia also saw a moderate decline despite the headline index (47.9) reaching a four-month high.
Meanwhile, Singapore reported a sharp downturn, its headline reading (43.1) among the lowest in the series history.
Expectations regarding future output remained upbeat in September, but the level of positive sentiment fell to the lowest in six months and was markedly below the series average, said IHS Markit.
Photo by Alex Freeman from Pixabay