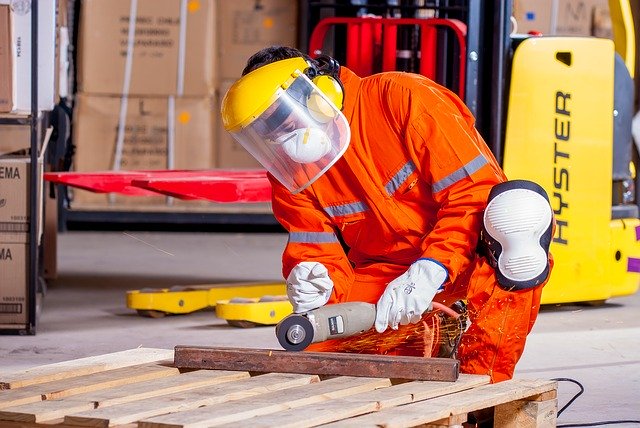 The IHS Markit Purchasing Managers' Index (PMI) for the ASEAN region fell for the seventh consecutive month in September amid a renewed decline in factory production and a further fall in total new orders.
The headline PMI fell from 49.0 in August to 48.3 in September, signaling a modest deterioration in the health of the ASEAN manufacturing sector as virus cases rose in some countries and in other parts of the world and stricter lockdowns were implemented.
Central to the overall decline were a renewed contraction in manufacturing output and a seventh consecutive monthly reduction in orderbook volumes, although rates of decline were modest.
Weakness in international markets was also evident, as new export orders continued to fall markedly, said IHS Markit.
Lower production requirements led ASEAN manufacturing companies to reduce their buying activity, extending the current sequence of decline to 16 months. Vendor performance deteriorated further, although at the slowest in the current eight month sequence of longer delivery times.
Concurrently, input costs rose for the sixth consecutive month. The rate of increase was the slowest since May, but still solid. To increase sales, firms discounted their selling prices during the latest survey period, but only marginally.
Only two of the seven constituent countries registered a headline PMI figure above the 50.0 threshold, reflecting the challenging conditions for ASEAN manufacturers at the end of the third quarter. A reading above 50 indicates an overall increase compared to the previous month, and below 50 an overall decrease.
Myanmar recorded the most marked deterioration in conditions. The headline figure plunged to a near-record low of 35.9 in September to highlight a marked weakening in the performance of the sector amid stricter lockdown measures.
Indonesia also saw a renewed contraction, following slightly improved conditions in August. The headline index (47.2) indicated a much softer decline than those seen during the height of the pandemic, but one that was solid nonetheless.
Further contractions were recorded in Singapore and Malaysia. In the former, the latest deterioration in conditions was the softest since January and mild overall (index at 48.0). Malaysian goods producers recorded a slightly faster rate of decline, however, with the headline index falling to a four month low at 49.0.
Meanwhile, conditions were broadly stable in both Thailand and the Philippines. The headline figures registered around the 50.0 mark, at 49.9 and 50.1, respectively.
The Vietnamese manufacturing sector saw the first improvement in operating conditions for three months during September. Moreover, the headline index (52.2) was the highest since July 2019 and signalled a modest improvement in conditions.
Looking ahead, the 12-month outlook for output improved for the second month in a row, with the level of positive sentiment reaching an eight-month high.
Image by Yerson Retamal from Pixabay