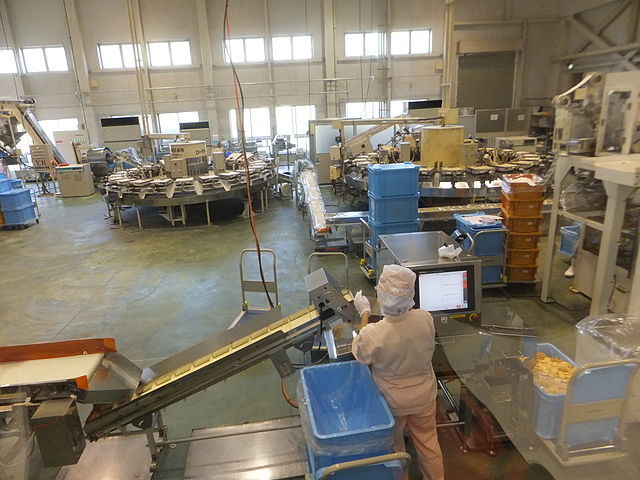 Global growth is expected to see an uptick to 3.9% both this year and next, supported by strong momentum, favorable market sentiment, accommodative financial conditions, and the domestic and international repercussions of expansionary fiscal policy in the United States, according to the latest forecast of the International Monetary Fund (IMF).
"The world economy continues to show broad-based momentum. Against that positive backdrop, the prospect of a similarly broad-based conflict over trade presents a jarring picture," said the IMF's 2018 World Economic Outlook (WEO) report.
That forecast is being borne out by continuing strong performance in the euro area, Japan, China, and the United States, all of which grew above expectations last year.
Near-term improvements are also projected for several other emerging market and developing economies, including some recovery in commodity exporters.
World growth strengthened in 2017 to 3.8%, with a notable rebound in global trade. It was driven by an investment recovery in advanced economies, continued strong growth in emerging Asia, a notable upswing in emerging Europe, and signs of recovery in several commodity exporters.
Continuing to power the world economy's upswing are accelerations in investment and, notably, in trade.
Advanced economies are projected to grow by 2.5% in 2018 and 2.2% in 2019 from the 2.3% growth of 2017. They are seen to grow faster than potential this year and next; euro area economies are set to narrow excess capacity with support from accommodative monetary policy, and expansionary fiscal policy will drive the U.S. economy above full employment.
Aggregate growth in emerging market and developing economies is projected to firm further, with continued strong growth in emerging Asia and Europe and a modest upswing in commodity exporters after three years of weak performance.
The latest WEO sees emerging market and developing economies growing 4.9% this year and 5.1% in 2019, up from 4.8% in 2017.
In emerging and developing Asia, growth is projected at 6.5% this year, the same as last year, and 6.6% in 2019. China's growth is forecast to slow down to 6.6% and 6.4% in 2018 and 2019, respectively, from 6.9% last year, while India is set to expand 7.4% and 7.8% in 2018 and 2019 from 6.7% in 2017.
ASEAN-5 has a growth forecast of 5.3% for 2018 (unchanged from 2017) and 5.4% in 2019.
Despite the good near-term news, longer term prospects are more sobering, said the WEO. Advanced economies—facing aging populations, falling rates of labor force participation, and low productivity growth—will likely not regain the per capita growth rates they enjoyed before the global financial crisis, said the report.
Emerging and developing economies present a diverse picture, and among those that are not commodity exporters, some can expect longer term growth rates comparable to pre-crisis rates.
Many commodity exporters will not be so lucky, however, despite some improvement in the outlook for commodity prices. Those countries will need to diversify their economies to boost future growth and resilience, the report said.
There are notable risks to the outlook, including very high global debt levels, geopolitical risks, and the recent escalating tensions over trade.
"The prospect of trade restrictions and counter-restrictions threatens to undermine confidence and derail global growth prematurely. While some governments are pursuing substantial economic reforms, trade disputes risk diverting others from the constructive steps they would need to take now to improve and secure growth prospects," said the IMF.
The recent intensification of trade tensions started in early March with the United States' announcement of its intent to levy steel and aluminum tariffs for national security reasons.
Photo: Mti