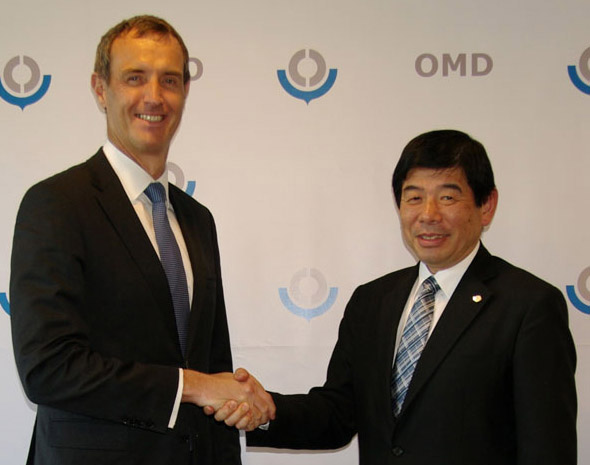 World Customs Organization (WCO) Secretary General Dr. Kunio Mikuriya met with the Director of the European Police Office (EUROPOL), Rob Wainwright, at the Headquarters of the WCO in Brussels, Belgium on January 6, 2017 to discuss efforts to strengthen cooperation between Customs and police.
During the meeting, the use of EUROPOL's Secure Information Exchange Network Application (SIENA) by the WCO for the exchange of sensitive and restricted information with Europol was discussed.
The WCO intends to explore ways to implement the SIENA vis-à-vis its Information and Intelligence Centre (I2C), which facilitates communication and coordination on Customs compliance and law enforcement-related matters. The objective being to use a common tool, in the future, to coordinate operational activities and information exchange with EUROPOL in a more systematic manner.
The WCO Secretary General has reiterated the Organization's support and stated that "Customs is committed to reinforcing collaboration with police and to developing practical partnerships to enhance the coordination of operational activities."
The WCO and EUROPOL are active partners in several streams of enforcement efforts and both entities regularly attend each other's high-level meetings. For some years now, the WCO and EUROPOL have worked within the terms of a cooperation agreement, focusing on the combatting of serious forms of organized international crime.
This agreement facilitates the exchange of information on new developments in the fields of activities and projects of mutual interest, and also recognizes the necessity for coordination on the most effective methods in which to organize activities that meet the respective mandates of the WCO and EUROPOL.
In 2015, a cooperation action plan was signed by both Organizations and is being jointly implemented. It recognizes the important role that Customs plays in protecting borders and as a major partner in combatting various forms of trafficking, as well as the need for effective Customs/police cooperation. – WCO