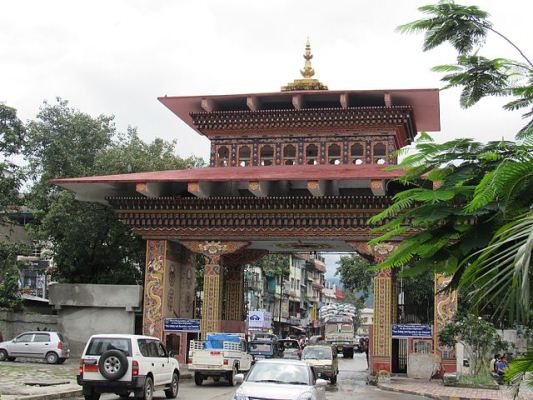 The World Customs Organization (WCO) celebrated International Customs Day on January 25, 2019 in Brussels, Belgium, and officially launched the theme of the year: "SMART borders for seamless Trade, Travel and Transport."
WCO Secretary General Dr. Kunio Mikuriya said this year's theme aims to encourage the swift and smooth cross-border movement of goods, people and means of transport at a time when the number of passengers and the volume of freight crossing borders are expected to increase exponentially, and technology has transformed the economic landscape.
"To that end, the WCO is committed to promoting the transformation of frontiers into 'SMART borders,' with Customs acting as the central connecting and coordinating hub," he said.
This year's theme also references the role customs is playing in supporting the UN 2030 Agenda for Sustainable Development, by creating transparent and predictable conditions for trade, and facilitating legitimate trade that will contribute to economic growth and job opportunities.
The SMART borders concept aims to encourage WCO members to delve into the realm of technology in finding solutions to facilitate the flow of people, goods and conveyances at borders, while following the guiding principles for SMART borders, namely: Secure, Measurable, Automated, Risk Management-based and Technology-driven.
The first letter of the acronym SMART, "Secure," said Mikuriya, "refers to our appeal to Customs to continue working with other border agencies as a means to strengthen mutual trust and transparency in our efforts to secure and facilitate legitimate trade."
"Measurable" is linked to the promotion of a performance-based culture that rests on self-evaluation and objective measurement. The WCO will initiate discussions on developing such a performance-measurement tool, said Mikuriya.
Being "SMART" refers to the need for customs to develop, use and implement solutions that are "Automated." For a less cumbersome border environment where data is mined, shared and effectively analyzed, customs should rely on automated processes and not neglect the importance of conducting further studies to analyze the impact of cyber security threats. The focus should also extend to emerging areas such as digital forensics and internet privacy.
Ensuring the easy flow of goods and people, strengthening supply chain integrity, and mitigating potential security threats are achievable through a "Risk Management-based" approach. However, customs needs to be more dynamic in identifying potential risks and reducing reliance on physical inspection of consignments by conducting further studies on predictive analytics, profiling techniques, the use of biometrics, and other relevant areas.
"Technology" should be the main driver of the customs agenda so that WCO members are better equipped to respond to the new challenges and opportunities of the digital age. Customs should relentlessly pursue further studies and carry out further proof of concept exercises to explore the use of emerging technologies in order to stay in the lead. Previously emerging technologies such as Blockchain, 3D printing or cloud computing are now being put to good use and new ones are already emerging, such as the use of geo-spatial data, artificial intelligence, robotics, and drones.
The WCO will also intensify capacity building activities to ensure that customs is prepared, equipped and adequately trained to face these challenges. It is imperative that customs allocate resources to non-fiscal areas such as security and protection of society, which will in turn attract more trade and investment and thus generate economic prosperity, Mikuriya concluded.
Photo: Afifa Afrin