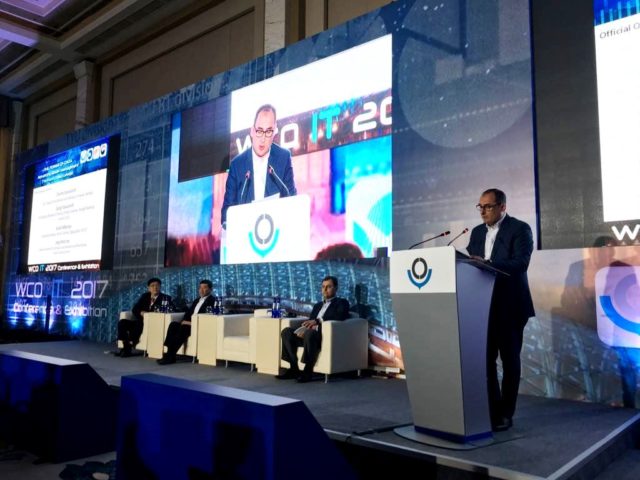 The World Customs Organization (WCO) IT Conference and Exhibition 2017 opened its doors to over 500 delegates from more than 80 countries in Tbilisi, Georgia from 7 to 9 June under the theme "The Power of Data".
Top level executives, entrepreneurs, researchers, and delegates from Customs, other government authorities, the IT industry and the world of international trade, transport and logistics gathered to discuss highly topical strategic issues and operational IT border management solutions while addressing the role of data in their application.
Deputy Prime Minister and Minister of Finance, Georgia Dimitry Kumsishvili, opened the Conference with a brief overview of current trends regarding the economic development of Georgia, emphasizing the strategic location of the country for international trade and transit purposes. Mr. Kumsishvili highlighted the achievements of Georgia with regards to e-governance and extensive usage of IT technologies and briefly touched upon the 4-year e-Georgia strategy plan.
WCO Secretary General Kunio Mikuriya stressed that in parallel to the ongoing discussions on the impact of the tremendous growth of E-Commerce, Customs administrations and the WCO are examining ways of dealing with the practical aspects and of providing the most operational solutions to improve service delivery and facilitate B2B and B2C E-Commerce in particular.
First Deputy Minister of Finance and Director General of Georgia Revenue Service, Giorgi Tabuashvili, stated that the Revenue Service is the leader organization in the country according to the size of its databases. For the period of 2017-2020, it remains top priority to further improve databases and electronic systems. Therefore, topics such as e-commerce, Single Window, data governance, big data, blockchains, integrated supply chain management are crucial for the further development of the Georgian Customs Administration.
In the next three days, the 2017 WCO ITC delegates will share experiences and learn from each other through the exploration of high priority topics such as E-Commerce, Big Data and Predictive Analytics, Blockchain technology, Data Governance, Single Window and Integrated Supply Chain Management. – WCO