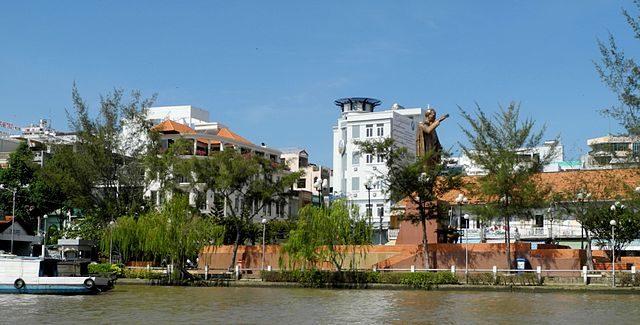 Vietnam's Ministry of Transport (MoT) has approved plans to select contractors for 11 sub-projects of the North-South expressway project, the undertaking seen to cut travel time and costs, while boosting local tourism and trade.
The ministry said December 11 that it has instructed the project's management board to promptly complete bidding documents for the projects, reported VNA.

Regarding land clearance for the construction of the eastern section of the project, the MoT has sent documents to localities through which the sub-projects run through, informing them about the estimated area for the construction.

Seven out of 11 land clearance councils have been established to serve the sub-projects, it added.

Deputy Prime Minister Trinh Dinh Dung highlighted the significance of the North-South expressway project to national socio-economic development.

Once operational, the project will help reduce traveling time and costs as it forms an uninterrupted transport network, while contributing to tourism and trade development in those localities, he said.

It will also connect major cities, economic centers, and zones with seaports, international airports, industrial parks, and coastal economic areas, the official added.

The official emphasized the need to swiftly complete the project's technical designs and land clearance as scheduled.

He asked the MoT to propose specific measures to ensure the supply of construction materials for the project and report them to the government and the prime minister for approval.

Meanwhile, the Ministry of Construction was asked to review and adjust the cost of project management and consultation in January 2019 in line with legal regulations.

Divided into three phases, the North-South Expressway has a total length of over 2,100 kilometers, traversing 32 provinces and cities.

From 2017 to 2020, more than 650 kilometers  of the road running through 13 provinces and cities will be built. There are 11 sub-projects in this period.

From 2021 to 2025, the sections of Bai Vot (Ha Tinh province)-Cam Lo (Quang Tri province) and Quang Ngai province-Nha Trang (Khanh Hoa province) will be constructed. Meanwhile, the section from La Son (Thua Thien-Hue province) to Tuy Loan (Da Nang city) will be upgraded from two lanes to four lanes.

The section from Can Tho city to Ca Mau city of Ca Mau province will be built and put into operation after 2025.

Total investment for the project during 2017-2020 will be VND118.7 trillion (US$5.2 billion), withVND55 trillion coming from the government and the remainder raised from investors through the public-private partnership model.
Photo: Franzfoto