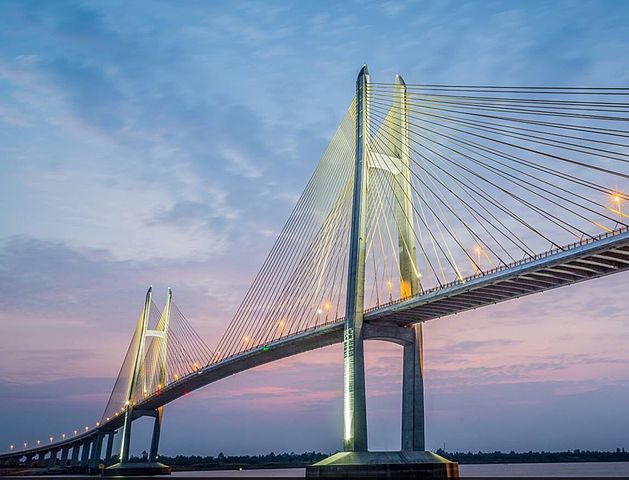 Vietnam has been assigned to craft an action plan on the effective implementation of the Agreement on Trade Promotion and Facilitation in the Cambodia-Laos-Vietnam (CLV) Development Triangle Area. The country signed the pact in 2016 with Cambodia and Laos in Siem Reap, Cambodia.
The drafting of the action plan was decided upon by the commerce and investment ministers of the three Southeast Asian countries during the 12th meeting of the Joint Coordination Committee on the CLV Development Triangle Area, reported Vietnam News Agency.
In particular, Vietnam has been tasked to develop specific plans and projects to carry out the Action Plan for CLV Economic Connectivity up to 2030.
The meeting, which took place from March 7 to March 10 in Kratie province, Cambodia, was jointly chaired by Cambodian Commerce Minister Pan Sorasak, Lao Minister of Planning and Investment Suphan Keomixay and Vietnamese Minister of Planning and Investment Nguyen Chi Dung.
The ministers recognized the need to strengthen current efforts by the three countries to ensure border security and satisfactorily solve security issues, especially illegal border crossings, drug and human trafficking, and improve the effectiveness of "hotlines," particularly at the local level.
To develop the action plan, the ministers highlighted the need to review and evaluate the current master plan for socioeconomic development in the CLV development triangle for the 2010-2020 period in order to have a more expansive view of the area's development status, new opportunities and challenges, as well as the requirements of the three countries in the context of new developments.
Regarding tourism, the three sides agreed to accelerate the making of a development plan for the sector, and coordinate information and data collection to complete relevant reports in time for the 11th CLV Development Triangle Area Summit to be hosted by Laos in November this year.
Laos and Cambodia also proposed that Vietnam manage the website of the CLV Development Triangle Area, and upgrade the information storage capacity to enable the three countries' authorities to upload information to the website.
Vietnam currently has 116 projects with a total registered capital of nearly US$4 billion in the CLV Development Triangle Area. The projects account for 23.1% of Vietnam's total investment projects in Laos and Cambodia.
The CLV Development Triangle Area was established in 1999, initially covering 10 provinces, namely, Kon Tum, Gia Lai, Dak Lak and Dak Nong (Vietnam); Sekong, Attapeu and Saravan (Laos); and Stung Treng, Rattanakiri and Mondulkiri (Cambodia). Vietnam's Binh Phuoc province, Laos' Champasak province and Kratie of Cambodia were added to the group in 2009.
The group aims to strengthen solidarity and cooperation among the three countries while ensuring security and political stability as well as promoting poverty reduction and socioeconomic development in the area.
It focuses on cooperation in areas such as security-diplomacy, transport, industry, agriculture, trade, investment, social affairs, and environmental protection.
Photo: Lor Teng Huy