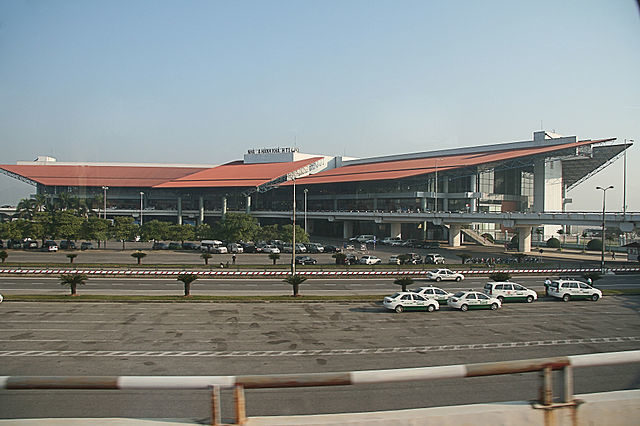 After five months of pilot-testing the deployment of the automatic cargo control system at Vietnam's Noi Bai International Airport, Vietnam Customs reported that 175,766 declarations have been processed through the system.
The announcement was held in a ceremony last month as Hanoi Customs Department awarded the certificate of merit to the enterprises that participated in the pilot implementation of the automated control system for imports, exports, and goods in transit at Noi Bai airport.
Tran Quoc Dinh, deputy director of Hanoi Customs Department, said that during the trial run, the system was implemented to handle the warehousing operations of three companies: Noibai Cargo Service Joint Stock Company (NCTS); Cargo Terminal Co., Ltd (ALSC);  and Vietnam Air Cargo Services Joint Stock Company (ACSV).
The pilot implementation of the automated control system was mandated by the Ministry of Finance through a decision dated October 2017, said Vietnam Customs in a recent statement.
During the five-month period from November 2017 to March 2018, automated supervised declarations accounted for a 76.77% share of customs declarations at Noi Bai. Specifically, for NCTS, 90.66% of its declarations were automatically supervised; for ALSC, it was 56.34%, and 66.25% for ACSV.
Tran Quoc Dinh said the launch of this system has brought practical benefits to all three parties involved, namely, import-export companies, aviation warehouse companies, and customs authorities.
Noi Bai International Airport is the largest airport in Vietnam in terms of total capacity and is the second busiest airport in the country.
Photo: Lưu Ly