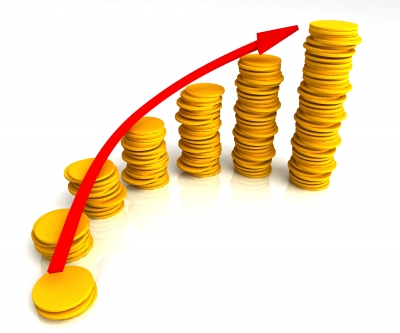 The Philippine Bureau of Customs (BOC) exceeded its April 2018 revenue collection target by 2%, taking in P47.394 billion against the P46.464-billion target.
Based on preliminary data released by BOC's Financial Service, the April 2018 revenue is also 50.4% higher than the P31.503 billion collected in April 2017.
This is the third consecutive month that BOC has surpassed its monthly revenue target for 2018, collecting more than P3 billion surplus revenues from February to April.
Of its 17 collection districts, 14 exceeded their April targets. These are:
Port of Batangas collected P11.905 billion, up 10.7% against the P10.758-billion target;
Port of Manila collected P7.418 billion, up 6.2% against the P6.985-billion target;
Port of Limay collected P2.920 billion, up 3.3% against the P2.827-billion target;
Port of Cebu collected P2.177 billion, up 4% against the P2.094-billion target;
Port of Davao collected P1.807 billion, up 21.2% against the P1.491-billion target;
Port of Subic collected P1.683 billion, up 0.6% against the P1.672-billion target;
Port of Cagayan de Oro collected P1.619 billion, up 23.4% against the P1.312-billion target;
Port of Iloilo collected P308 million, up 22.3% against the P252-million target;
Port of San Fernando collected P261 million, up 3% against the P254-million target;
Port of Clark collected P166 million, up by 35.7% against the P122-million target;
Port of Tacloban collected P27 million, up 28% against the P21-million target;
Port of Zamboanga collected P24 million, up 7.9% against the P22-million target;
Port of Aparri collected P8 million, up 91.2% against the P4-million target; and
Port of Surigao collected P3 million, up 227.5% against the P1-million target.
Customs commissioner Isidro Lapeña in a statement said the positive performance is attributed to the improved and correct valuation and tariff classification being implemented on the ground.
Lapeña added that BOC has collected higher excise taxes in April due to the effective implementation of the Tax Reform for Acceleration and Inclusion law, which imposed higher excise tax on several products, including petroleum.
BOC's Financial Service reported that volume and value of imports were also comparably higher in April 2018 compared to the same month last year.
It added that the increase in oil price and the peso-dollar exchange ratio contributed to the increased April revenue.
Three collection districts fell short of their monthly targets:
Manila International Container Port collected P13.450 billion, 6.1% lower than the P14.328 billion target;
Ninoy Aquino International Airport collected P3.482 billion, 19% lower than the P4.299 billion target; and
Port of Legazpi collected P15 million, 33% lower than the P22 million target.
"I always tell the Bureau officials and employees, we can hit the target every month.  We only just have to apply the correct valuation and collect what is due the government. I think we can continue this trend until December," Lapeña said.
BOC has been tasked to collect P598 billion this year.
Image courtesy of Stuart Miles at FreeDigitalPhotos.net