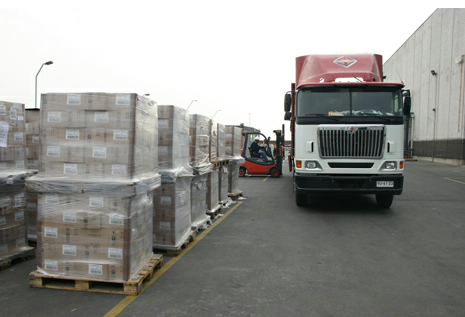 The risk management unit of the General Department of Vietnam Customs plans to further tweak its methodologies this year, noting how an enhanced system began in 2016 has led to the discovery of almost 6,000 cases of trading irregularities.
The agency's Risk Management Department developed and implemented a plan in 2016 to regulate 18 significant risks based on sector, line, and area, a move that it said unearthed nearly 6,000 major cases of violations last year.
Risk management measures undertaken were designed to gauge compliance with Customs declaration requirements for imported goods, apply risk management to vehicles and passengers on the basis of the Aviation National Single Window, and institute a system for receiving and managing information on passengers at nine international airports.
The plan also clearly defined the responsibilities of risk management agencies, leading to smoother operations and better compliance with electronic customs procedures, said the agency.
The Risk Management Department implemented risk control actions particularly for key commodities subject to smuggling and commercial fraud, such as counterfeit goods, used machinery, and iron and steel, detecting thousands of suspicious shipments worth billions in local currency and involving 645 enterprises.
The customs unit said it found many cases of commercial fraud related to misdeclarations of the type and quantity of goods as well as misstated codes. The Risk Management Department is thus proposing to establish criteria for examinations and inspections, which will lead to raising by billions the collection of Customs revenue.
The Risk Management Department is also playing an important role in the scanning of goods before, during, and after Customs clearance for risk analysis. So far 16,512 cargo parcels and 16,604 cargo containers have been scanned before clearance, with 268 containers found having a high risk of violation, and 28 containers with violations, eight of which contained ivory, it said.
Also, during the actual scanning of 50,979 containers, the Customs force discovered 564 containers with violations, and implemented physical inspections of 100 enterprises that engaged in the import and export of consumer goods, electronic products, machinery, and steel.
Through scanning before and during Customs clearance, the Customs force was able to provide a list of 303 enterprises and 1,000 customs declarations for processing by post-clearance audit teams.
On the other hand, the risk management team acknowledged that although the rate of clearance inspections was up to standards, the quality of inspections was not, attributing this partly to an IT infrastructure that was not uniform, consistent, and standardized. It also cited the slow construction of the service system for data analysis, processing and risk assessment, and the ineffective coordination and exchange of information between the customs department and other agencies.
For this year, Vietnam Customs said it will focus on these weaknesses and continue to build the quality and efficiency of its risk control plan.
Photo: Stephanie martinez – Propio