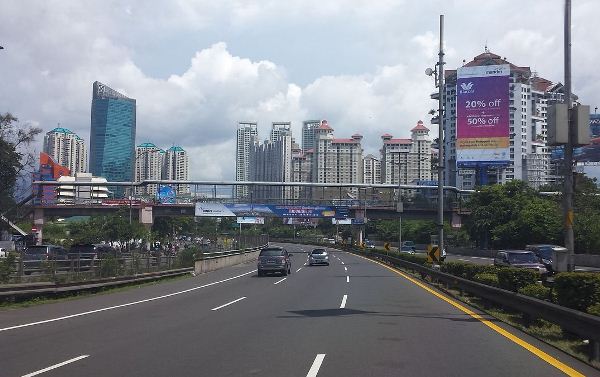 A new Asian Development Bank (ADB) report forecasts Vietnam's and Indonesia's economies to continue to do well this year and next year even as global headwinds remain a risk to their outlooks.
Vietnam is seen to grow 6.9% for 2018, slightly lower than the 7.1% projected in April as export, agriculture, construction, and mining activities are expected to moderate in the second half of the year, said ADB in an update of its flagship annual economic publication, Asian Development Outlook.
ADB retained its 2019 growth forecast for Vietnam at 6.8%.
The Southeast Asian economy continued to perform strongly in the first half of 2018, although external and domestic challenges could affect the country's growth outlook for this year and next, said the report.
"The economic performance was broad-based, driven by vigorous manufacturing expansion, bumper agriculture production, robust performance of services sector, resilient domestic consumption, and strong investment fueled by FDI and domestic enterprises," said ADB country director for Vietnam Eric Sidgwick.
Economic growth will likely hold up well in the near term, buoyed by resilient domestic demand, improved business conditions, and stable macroeconomic environment. Anticipated increase in public capital expenditure in the second half of the year is expected to boost the growth in investment.
Vietnam's economy, however, remains vulnerable to external and domestic challenges. Growth moderation in the major economies such as China, European Union, and Japan may dampen aggregated demand of global trade. The escalating trade frictions around the world could adversely impact the export performance and foreign direct investment (FDI) inflows to Vietnam. Inflationary pressure is likely to persist over the near term because of increase in international oil prices and upsurge in food prices.
For Indonesia, meanwhile, Southeast Asia's largest economy is expected to grow robustly by 5.2% this year, up from 5.1% in 2017, with further economic expansion expected in 2019, according to the same update.
"Despite a challenging global environment, Indonesia's economy is poised to grow at a healthy pace this year and next," said ADB country director for Indonesia Winfried Wicklein. "Economic fundamentals remain solid, with good prospects for growth and inflation under control. The fiscal position remains well managed and measures have been put in place to preserve stability."
While export growth may moderate in the near term, domestic demand should hold up, even as monetary policy is used to mitigate external pressure and promote stability, according to the report.
The report noted that in the face of global economic uncertainties, including international trade tensions and monetary tightening in the U.S., effective policies that balance growth and stability goals are critical. Fiscal policy has remained prudent, with low budget deficits and government debt at 30% of GDP.
"It is important for Indonesia to stay the course by taking measures to boost medium- and long-term prospects for economic growth that is sustainable and benefits all Indonesians," said Wicklein. "This will require high and accelerated investment in critical infrastructure, improvement in education and skills, and economic reforms."
Photo: Ruth San