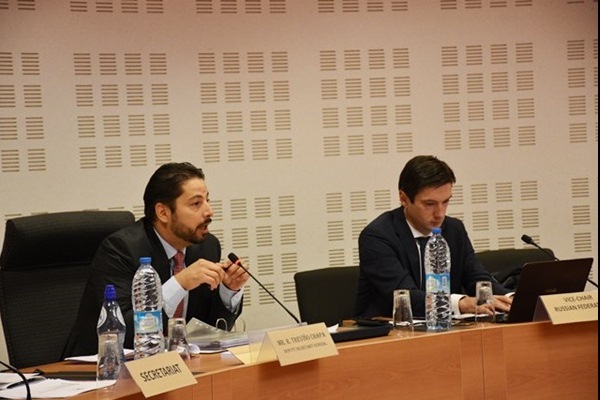 The World Customs Organization (WCO) announced it has begun the process of drafting the new WCO Strategic Plan 2019-2022, as the current plan (2016-2019) comes to an end mid-next year.
The WCO in a statement said there were discussions at the last Policy Commission and Council sessions to convert the next strategic plan into a high-level policy document to make it easier for members to follow up on the strategic goals and prioritize tactical activities.
Moreover, as approved by the Council session of June 2018, the WCO has adopted a new approach for collecting members' views to be incorporated in the WCO Strategic Plan 2019-2022. A series of regional workshops will be held from September to November in the six WCO regions to ensure that the next strategic plan reflects members' priorities and guides the organization's work for the coming years. The first workshop, for the WCO Europe region, was held on September 27, 2018 at the WCO Headquarters.
The workshop saw the participation of 23 countries who shared their views about what should be the priorities for the coming years and what tactical activities would better reflect the work of the organization. During the meeting, Ricardo Treviño Chapa, WCO deputy secretary general, described the outcomes of the survey carried out recently to establish a list of strategic goals and tactical activities according to members' priorities.
He explained that the questionnaire was sent to the 182 member countries with a good response rate. He went on to present an analysis of the cost allocations for each strategic goal for the current financial year and underscored the importance of streamlining the activities for a more efficient management of the organization's core activities.
After listening to the participants' comments and suggestions concerning the need to produce a high-level strategic document to steer the work of the organization and its members for the years to come, Treviño Chapa presented a proposal for a new strategic map, including indicators tailored to different levels of operational, managerial, and strategic needs.
Input from members' representatives was noted and will be taken on board, along with comments to be collected during the subsequent five regional meetings, in the draft Strategic Plan 2019-2022 to be presented at the December 2018 Policy Commission Session in Mumbai, India.
With over 90 key performance indicators and over 70 tactical activities, the current strategic plan needs to be reviewed in keeping with the latest global trends. The main task for the WCO is to produce a new one that provides ample strategic information and direction, but which is also easier to use as a reporting, evaluating, and monitoring tool.
Photo courtesy of WCO