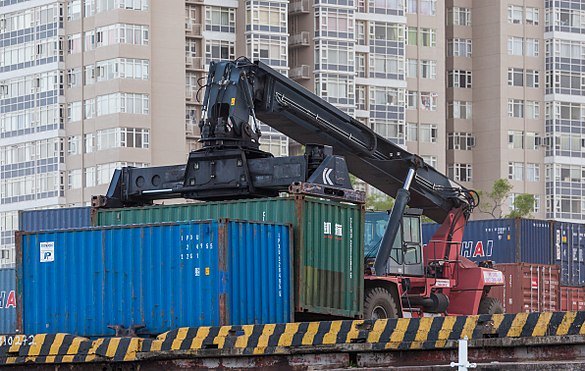 ​The General Department of Vietnam Customs will soon be implementing across the country the electronic cargo control system that it is currently piloting at select seaports and airports.
The department said the system was piloted in August at the Haiphong Customs Department to cover seaports, and is scheduled to be piloted at the Hanoi Customs Department this October for airports.
After this, the system will be deployed at all customs branches nationwide, bringing a host of benefits to customs offices and private sector stakeholders alike, especially to the business community, said the agency.
Previously, procedures for the customs clearance of goods at ports were carried out independently and manually among customs offices and the forwarders and traders transacting with ports, warehouses, and yards, a process that took too much time.
By implementing the cargo control system at seaports and airports, enterprises dealing with ports, depots, and yards "can quickly, accurately and promptly access information (in electronic form) on goods supplied by the Customs, Carriers, Forwarders, Importers and Exporters," said the customs agency.
In addition, businesses can "proactively" plan and execute trading operations, reduce workload and costs by minimizing paperwork filed with carriers and customs, and cut down on storage time. All of these will then work to increase companies' competitiveness, the agency stated.
For customs, meanwhile, adopting the system will help to lift work pressures on officials at its different branches.
In addition, customs offices will have full access to information on the status of export and import goods in and out of stockpiles. This will allow customs authorities to manage the movement of goods more closely from the beginning to the end of the whole process.
Implementation of the electronic cargo control system will enable customs authorities to improve their management capability, concentrate their resources on handling high-risk shipments, and create favorable conditions for import and export activities, said the agency.
For other stakeholders, implementing the scheme is seen to contribute to the reduction of clearance time, thereby lowering costs for importers and exporters. It will also help stakeholders initially harmonize the management process with a view to approaching international standards.
Photo: Diego Delso