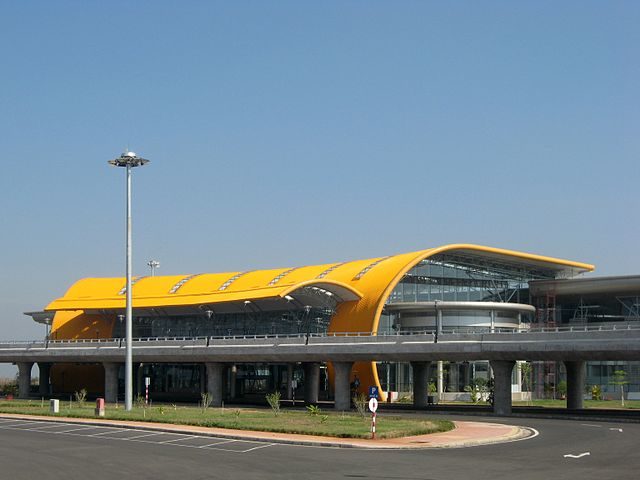 The General Department of Vietnam Customs is making preparations to install a centralized IT platform to simplify and streamline the monitoring of goods moving through both the country's seaports and airports.
Vietnam Customs said it has signed the order to carry out the project that is being done to support inspection, reconciliation, risk assessment, monitoring, and control, according to a report by Vietnam Customs News.
Vietnam Customs added that it is now developing a detailed roadmap to implement the scheme, which covers completing the legal basis for the project, preparing the IT infrastructure system, and disseminating the plan to the business community.
The application of the centralized IT system is expected to shorten the time and cost of customs clearance procedures at the nation's seaports and airports. Aside from strengthening customs inspections, supervision, and control, the project is seen to enhance compliance by enterprises, prevent commercial fraud and smuggling, and ensure national security.
The program aims to simplify and harmonize customs procedures through the application of a public customs IT system that will allow the exchange and update of information on port and airport transactions and warehouse storage activities in order to closely monitor movement of goods in areas supervised by the agency.
Under the scheme, for imported goods, customs officers will manage and monitor them from the time the means of transport is discharged from the country until the goods are transported to locations supervised by Vietnam Customs, and the goods are removed from these locations for domestic consumption or for transfer to other customs establishments for processing or export.
For export goods, they will be controlled and tracked from the time they are gathered for shipment and transported to places under customs supervision until the items are loaded onto the means of transport and moved out of customs-supervised areas for shipping abroad.
The project will encompass customs offices as well as warehouses at seaports and airports; shipping lines; airlines; shipping agents; forwarding agents; customs agents; import-export companies; agencies and ministries; and other stakeholders.
According to the plan, Vietnam Customs expects to complete preparations for the official launch of the project, to be initially administered at the Customs Department of Hai Phong and the Customs Department of Hanoi, in 2017.
Coverage will then expand to customs departments in the provinces and cities such as Quang Ninh, Ho Chi Minh City, Ba Ria-Vung Tau, Da Nang, Quang Nam, Quang Ngai, Binh Dinh, Khanh Hoa, and Can Tho.
Photo: Diane Selwyn