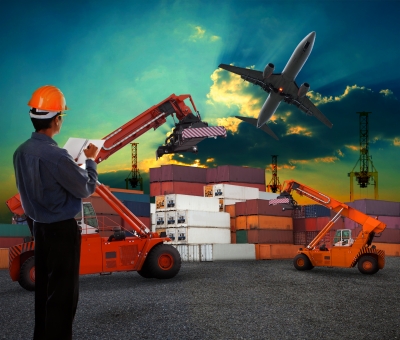 Philippine exports will continue to enjoy duty-free access to the Unites States for three more years following US President Donald Trump's signing of the Omnibus Spending Bill (OSB), which covers the reauthorization of the US Generalized System of Preferences (GSP) program.
The reauthorization allows the GSP, of which the Philippines is a member, to run through to December 31, 2020, and includes a mechanism that refunds tariffs paid from January 1, 2018 through the reinstatement date of the program. The OSB was signed on March 23.
Department of Trade and Industry (DTI) Secretary Ramon Lopez, in a statement welcoming the reauthorization, thanked the US government for "the timely renewal of the GSP program as Philippine exporters will continue to benefit from enhanced market access to the United States under GSP."
The GSP program covers a total 5,057 products or tariff lines, or roughly 47.7% of the 10,600 total US tariff lines. Of the total tariff lines, 3,500 are open to all beneficiary developing countries, while an additional 1,500 products are given to the least-developed beneficiary developing countries.
Effective July 1, 2017, a total of 23 travel goods articles were added to the program.
For the Philippines, Lopez said the country's GSP exports account for 18% of exports to the US and have an estimated value of $1.59 billion.
Top GSP exports to the US include telescopic sights for rifles, spectacle lenses other than glass, new pneumatic radial tires of rubber, non-alcoholic beverages not including fruits and vegetables, and electrical machinery and equipment parts.
Lopez said the recent reauthorization of the GSP program is a "triple-win" for developing countries, US companies, and American consumers.
DTI undersecretary Ceferino Rodolfo, meanwhile, highlighted the importance of the US GSP in the face of a brewing trade clash among bigger countries.
"The Philippines utilizes all available tools to maintain—and even improve its preferential access to key markets. This is important not only in ensuring advantage for our exporters but equally critical, to heighten the Philippines' advantage as location for manufacturing of these products," Rodolfo said.
Aside from the GSP program, DTI said formal consultations are also underway to exempt Philippine-based exporters from additional tariffs which the US may impose on certain products.
"With respect to the US, the longer term goal is to negotiate and conclude a free trade agreement," Lopez said.
 Image courtesy of khunaspix at FreeDigitalPhotos.net