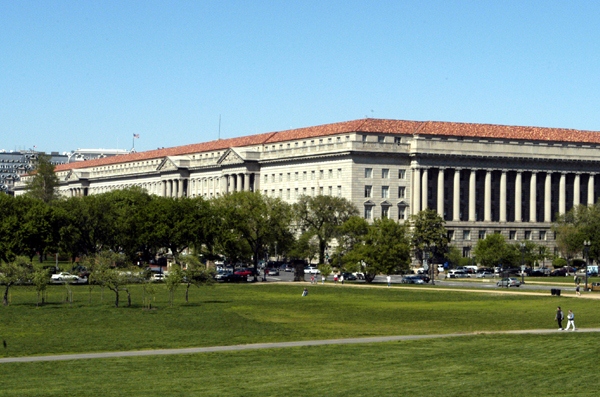 The U.S. Department of Commerce has announced a proposal to levy countervailing duties on countries that undervalue their currency against the U.S. dollar in order to benefit their exports.
In a statement on May 23, the department said it has issued a notice of proposed rulemaking to impose countervailing duties on countries that act to undervalue their currency relative to the dollar, resulting in a subsidy to their exports.
U.S. law defines a countervailable subsidy as a financial contribution from a government or public entity that is specific and that provides a benefit to a foreign producer or exporter.
"This change puts foreign exporters on notice that the Department of Commerce can countervail currency subsidies that harm U.S. industries," said Commerce Secretary Wilbur Ross. "Foreign nations would no longer be able to use currency policies to the disadvantage of American workers and businesses."
The U.S. proposal to allow new duties on products from countries that it deems to be currency manipulators is seen as another measure to increase pressure on China, which the Trump administration has long suspected of undervaluing its yuan.
The new rule is also seen to put goods from other countries at risk of higher tariffs, including Japan, South Korea, India, Germany and Switzerland.
The draft regulation identifies the criteria the department would use to determine if countervailing duties should be imposed for currency undervaluation.
Since the beginning of U.S. President Donald Trump's term in office, the strict enforcement of U.S. trade laws has been a focus of his administration. Just in the area of antidumping and countervailing duty enforcement, Commerce has initiated 164 new investigations—a 215% increase from the comparable period in the previous administration, said the statement.
The Enforcement and Compliance unit within the International Trade Administration of the Department of Commerce is responsible for countervailing duty proceedings and determinations. Along with antidumping laws, countervailing duty laws provide American businesses and workers with an internationally accepted mechanism to seek relief from the harmful effects of unfairly traded imports into the United States.
Commerce currently maintains 481 antidumping and countervailing duty orders which provide relief to American companies and industries impacted by unfair trade, the statement said.
Photo: Herbert C. Hoover Building