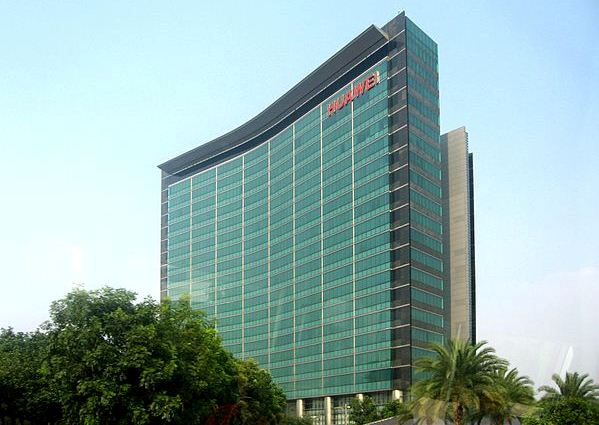 The U.S. Department of Commerce announced that it will be adding Chinese telecom company Huawei Technologies Co. Ltd. and its affiliates to its "Entity List," a move that will prevent Huawei from procuring supplies from U.S. firms without the permission of the American government.
In a statement on May 15 the department said this action "stems from information available to the Department that provides a reasonable basis to conclude that Huawei is engaged in activities that are contrary to U.S. national security or foreign policy interest."
"The sale or transfer of American technology to a company or person on the Entity List requires a license issued by BIS [Bureau of Industry and Security], and a license may be denied if the sale or transfer would harm U.S. national security or foreign policy interests," it further said.
The listing will be effective when published in the Federal Register.
"This action by the Commerce Department's Bureau of Industry and Security, with the support of the President of the United States, places Huawei, a Chinese owned company that is the largest telecommunications equipment producer in the world, on the Entity List," said Secretary of Commerce Wilbur Ross.
"This will prevent American technology from being used by foreign owned entities in ways that potentially undermine U.S. national security or foreign policy interests."
Earlier that day, U.S. President Donald Trump signed an executive order banning the use by American firms of telecommunications equipment made my foreign companies seen to pose a national security threat.
"The Executive Order prohibits transactions that involve information and communications technology or services designed, developed, manufactured, or supplied, by persons owned by, controlled by, or subject to the jurisdiction or direction of a foreign adversary whenever the Secretary of Commerce determines that a transaction would pose a threat to national security, as articulated in the Executive Order," said the Department of Commerce in a separate statement.
Although the order had not named any particular country or company, it was seen by analysts as targeting China's telecom companies such as ZTE Corp. and Huawei. Huawei, the world's third leading smartphone maker, is believed by the U.S. administration to be making equipment that could be used by the Chinese state for spying, an allegation that Huawei has repeatedly denied.
The addition of Huawei and its affiliates to the Entity List and the issuance of the executive order on the telecom ban come as the U.S.-China trade tensions continue to heat up, with the two economic superpowers recently engaging in tit-for-tat tariffs on billions of U.S. dollars' worth of bilateral imports after trade negotiations fell apart last week.
Photo: Brücke-Osteuropa