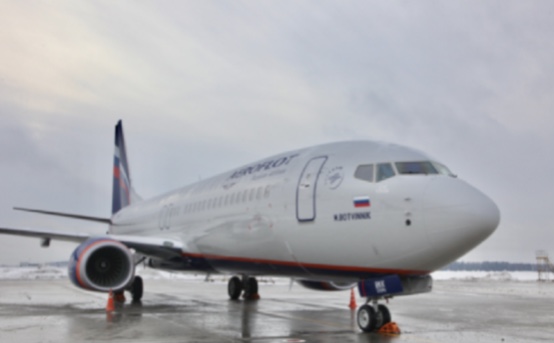 US Commerce Department list shows planes were made by Boeing and General Dynamics
Persons who provide service to those jets told to get a license or face jail time and fines
Gulfstream executive jet was sold to Russian oligarch Roman Abramovich
A total of 100 aircraft that were exported to Russia by US manufacturers Boeing and General Dynamics recently in an apparent violation of sanctions against Russia have been identified by the Department of Commerce and would be subject to enforcement actions, it said.
The DOC's Bureau of Industry and Security, which publicly identified the commercial and private aircraft in question, notified the public that providing any form of service to these jets requires a permit, or they risk violating the Export Administration Regulations (EAR).
BIS said any person, anywhere he is including Russia, would be subject to BIS enforcement actions that could include substantial jail time, fines, loss of export privileges, or other restrictions.
Today, the Department of Commerce is demonstrating the power and reach of the actions we took over the past few weeks in response to Russia's brutal war of choice against Ukraine," said Secretary of Commerce Gina M. Raimondo.
"We are publishing this list to put the world on notice ­– we will not allow Russian and Belarusian companies and oligarchs to travel with impunity in violation of our laws."
A list attached to the statement showed the aircraft included a Gulfstream executive jet that was sold to Russian billionaire oligarch Roman Abramovich, a friend of President Vladimir Putin who owns the English Premier League football club Chelsea.
The rest are passenger and commercial planes manufactured by Boeing Co. The list shows Aeroflot owns 32, AirBridge Cargo owns 12, Aviastar has 5, Azur Air has 24, Nordwind has 14, and UTair has 12.
"The actions we have taken to date have isolated Russia and Belarus from the global economy, and I hope that today's action brings that fact home to the Russian businesses and oligarchs that seek to continue their operations," said Deputy Secretary of Commerce Don Graves.
We are working with our allies and partners to ensure that Russia and Belarus understand that our actions aren't idle words or dead letters on the page. They have real teeth and as Putin's vicious war continues, they will continue to bite harder on the Russian and Belarusian economies," Graves said.
Effective February 24, when the Russian invasion of Ukraine began, BIS imposed expansive and stringent controls on aviation-related items destined for Russia, including a new license requirement for specified aircraft or aircraft parts.
On March 2, BIS imposed similar controls on Belarus, including the license requirement, for allowing Putin to use its territory to launch the invasion.
As a result, any aircraft made in the US or in a foreign country and includes more than 25% US-origin controlled content, is subject to a license if such aircraft is destined for Russia.
BIS began identifying since March 2 a number of commercial and private flights from third countries to Russia based on publicly available information.
Accordingly, any subsequent actions taken with regard to any of the listed aircraft, including, refueling, maintenance, repair, or the provision of spare parts or services, are subject to the prohibitions outlined in EAR that enforces the sanctions.