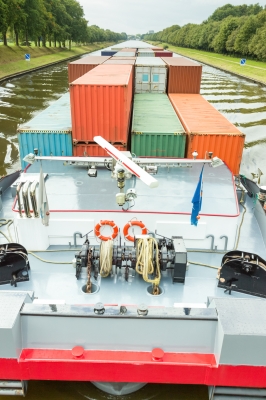 U.S. President Donald Trump fulfilled a campaign promise by signing a memorandum withdrawing his country's participation from the Trans-Pacific Partnership (TPP) agreement.
During his campaign, Trump had vowed to withdraw the U.S. from the TPP, which he called a "job-killer," and argued that the pact would harm American workers and manufacturing. The agreement was negotiated by former President Barack Obama's administration but was not ratified by Congress.
In his memorandum signed on January 23, Trump said: "It is the policy of my Administration to represent the American people and their financial well-being in all negotiations, particularly the American worker, and to create fair and economically beneficial trade deals that serve their interests. Additionally, in order to ensure these outcomes, it is the intention of my Administration to deal directly with individual countries on a one-on-one (or bilateral) basis in negotiating future trade deals. Trade with other nations is, and always will be, of paramount importance to my Administration and to me, as President of the United States."
White House Press Secretary Sean Spicer, in a media briefing, said the Trump administration will pursue bilateral trade deals instead of multilateral agreements so "that if any one of the true parties in the agreement decides at any time they want to get out of the agreement, or they're not being treated fairly, they can renegotiate much easier."
The TPP would have created a Pacific trade zone not unlike the zone that NAFTA created in North America, but comprising a dozen countries bordering the Pacific—Japan, Vietnam, Brunei, Singapore, Malaysia, Australia, New Zealand, Canada, the U.S., Mexico, Peru, and Chile. By 2030, those countries would have been able to access one another's ports with next to no tariffs or other restrictions.
The U.S. Congress never ratified the agreement, which promised to cut tariffs on some 18,000 products, institute new protections for workers and the environment in TPP countries, and provide an investor-state dispute system.
Australia Prime Minister Malcolm Turnbull, in response, said he is already in talks with counterparts in other TPP-member countries such as Japan and New Zealand on how to salvage the agreement, saying there's a potential for China to join the deal by reformulating the agreement. Japan Prime Minister Shinzo Abe earlier said the TPP would not make sense without the U.S. in it. Turnbull said there is still the possibility that the U.S. policy on TPP could change over time as it did with other agreements.
Meanwhile, Spicer, during the same briefing, warned China that the U.S. would defend its "international interests" from being taken over by one country.
"It's a question of if those islands are in fact in international waters and not part of China proper, then yeah, we're going to make sure that we defend international territories from being taken over by one country," Spicer said. This was his answer after being asked to comment on a suggestion by Trump's nominee for secretary of state, Rex Tillerson, that Washington should prevent China from building islands in disputed waters.
China has been claiming sovereignty over nearly the entire South China Sea and has stepped up control over these waters in recent years. The Philippines, Brunei, Japan, Malaysia, Taiwan, and Vietnam have also claimed to have a stake in these waters.
The Permanent Court of Arbitration in July last year ruled in favor of the Philippines that "certain sea areas are within the exclusive economic zone of the Philippines, because those areas are not overlapped by any possible entitlement of China." China has rejected the ruling.
According to the World Economic Forum, the South China is a key shipping route with US$5.3 trillion in trade passing through the area each year. The area is also rich in oil and natural gas.
Image courtesy of Ben Schonewille at FreeDigitalPhotos.net